Speaking at a seminar named "An Insight, An Idea with Jack Ma" at Davos, the wealthiest man in China, gave a wide-ranging interview, sharing his childhood experiences, Alibaba's growth process and his view on working with the government.
Here are 10 surprising facts that Jack Ma revealed about his life at the forum.
1. Jack Ma's applications were rejected by Harvard University 10 times
The billionaire revealed that he applied to Harvard University 10 times and was turned down each time. "I told myself, some day I will go and teach there."
Speaking about his early rejections, Jack explained that the turndowns only strengthened his resolve to succeed. He failed the college entrance exam three times and was snubbed 30 times in job hunting, including one at KFC.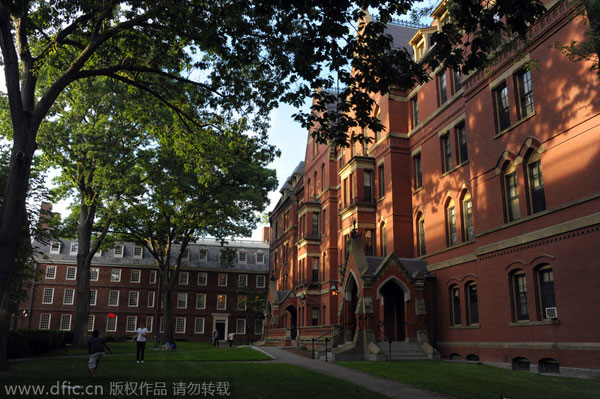 Campus of Harvard University, Boston, Aug 5, 2014. [Photo/IC]