There were major changes in China's multinational sector in last year. Some resigned, some stepped down and some were promoted. Here's a look at the big names of global companies who either ran into winter chill or who turned the heat up in cold December.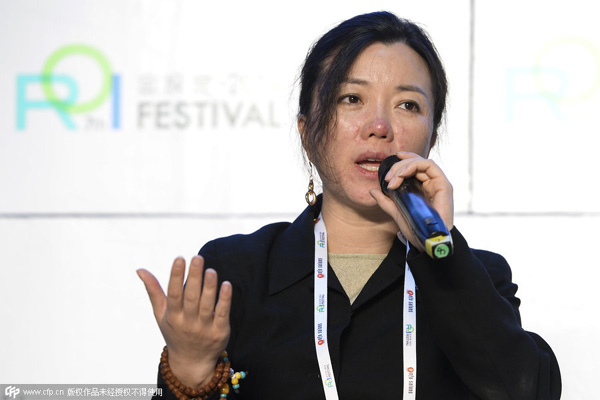 Veronica Wu speaks at a forum in Shanghai, Oct 22, 2014. [Photo/CFP]
Tesla Motor China
Tesla China announced in December 2014 its president Veronica Wu has resigned. Wu's resignation comes less than nine months after taking the reins for the US electric carmaker in China. She joined in December 2013 as vice-president.
Tesla Motors Inc Founder and CEO Elon Musk said in January this year that the sales in China were "unexpectedly weak" during the fourth quarter in 2014.
In March, the company's China CEO Kingston Chang left after his one-year long serving.
Tom Zhu assumed operational leadership after joining as head of the carmaker's charging network development in China in April.