As more and more Chinese companies cross borders to expand their business, people might be curious about which might do better in the new year.
Joel Backaler, a contributor to Forbes and the author of China Goes West: Everything You Need to Know About Chinese Companies Going Global, shares his predictions for top 10 Chinese companies to watch out for in 2015.
These rankings were based on a combination of factors, including their existing global presence, pending overseas transactions, and internationalization of their management team and user/customer base.
Let's take a look of these companies.
No 10 Bright Food
Shanghai-based Bright Food Group Co made headlines for high-profile investments in the UK and New Zealand. The company is aiming to achieve 25 percent of revenues from overseas by 2017, according to Joel Backaler.
Lyu Yong Jie, chairman of Bright Food Group Co said in June that the company is seeking acquisitions and has the ability to pay as much as 10 billion yuan ($1.6 billion) for a target, according to a China Daily report.
He added that Bright Food isn't interested in deals that are "too small" and prefers to work on one acquisition at a time.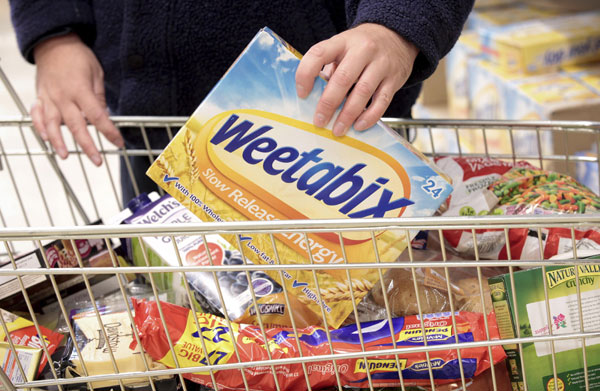 A shopper places a box of Weetabix into a shopping cart. China's Bright Food Group Co Ltd paid nearly $1.12 billion to acquire a 60 percent stake in the cereal brand. [Photo/Agencies]