Russian city Vladivostok can become 'new Silicon Valley': Siemens president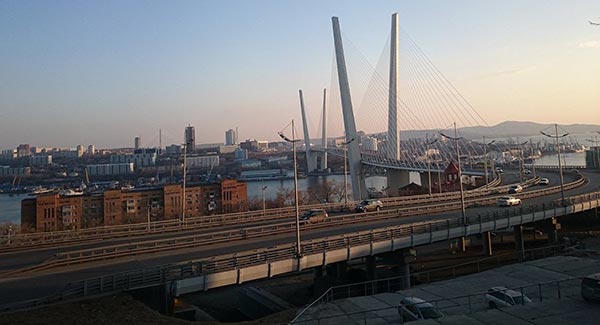 A general view of the port of Vladivostok. [Photo/sputniknews.com]
Russia's far eastern city of Vladivostok will play a key role in bridging East and West and can become a new Silicon Valley, Siemens President Siemens Dietrich Moeller said, assessing the development potential of Russia's Far East.
The Russian Far East is a region that nowadays attracts a lot of attention as it is developing faster than any other region in Russia, Moeller said in an interview with Sputnik Germany.
"We see that now much is being invested in the Far East - in its infrastructure, in its industry. There are many large projects, like Rosneft, but there are also small projects," Moeller said.
"Our company specializes in equipment for industry and infrastructure and supplies it to the energy, transport and health care sectors. We are very much interested in this region. Today… we talked about the fact that the use of digital technologies in the Far East could become the engine of the region's development, and we agree with that," he added.
According to Moeller, Vladivostok will play a key role in the future as a point of contact between East and West.
"Vladivostok is already a gateway to the Pacific region, namely to Japan, South Korea, Australia and America. With the development of the Far East, this role will, undoubtedly, only increase. Today it has great potential in terms of logistics, but I think that soon there will be a new Silicon Valley, this time - in Russia," Moeller concluded.
Moeller participated in the third Eastern Economic Forum (EEF) that took place in Vladivostok. The two-day EEF started in Vladivostok on Wednesday, drawing over 3,500 participants from more than 50 countries.
sputniknews.com