3 killed, 9 injured in Bogota shopping mall blast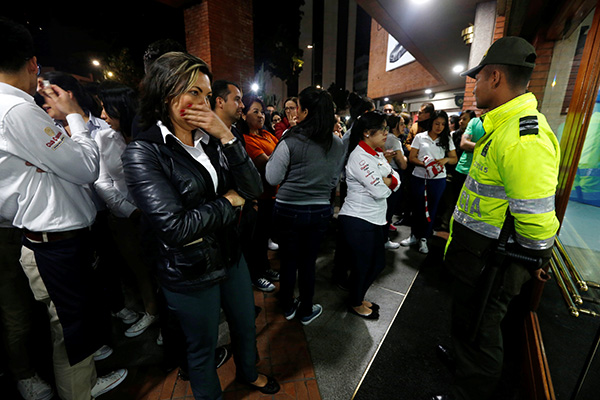 People stand outside the Andino shopping center after an explosive device detonated in a restroom, in Bogota, Colombia June 17, 2017. [Photo/Agencies]
BOGOTA - Three young women were killed and nine others injured after a strong explosion rocked a shopping mall in Colombia's capital Saturday, local media reported.
Among the dead is a 23-year-old French women who was performing social service in Bogota.
The explosion occurred in a bathroom on the second floor of Andino shopping mall in the northern part of the city after explosives were detonated, according to local authorities.
Bogota Mayor Enrique Penalosa called the attack a "cowardly terrorist bombing" on Twitter.
In a Twitter message, President Juan Manuel Santos ordered police to investigate the incident.