NATO formally welcomes Montenegro into alliance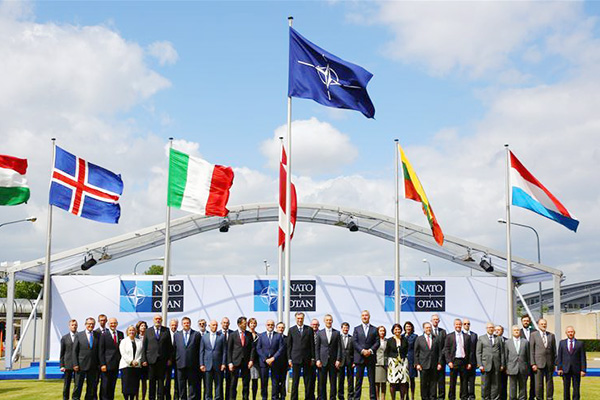 Officials of NATO and representatives of its members pose for a group photo during a ceremony marking Montenegro's accession to NATO at NATO headquarters in Brussels, Belgium, on June 7, 2017. NATO on Wednesday raised Montenegro's flag at its headquarters, marking the country's membership in the bloc. [Photo/Xinhua]
BRUSSELS - NATO on Wednesday raised Montenegro's flag at its headquarters, marking the country's membership in the bloc.
In the presence of Montenegrin President Filip Vujanovic, NATO Secretary General Jens Stoltenberg told a press conference: "Montenegro joins NATO as an equal, with a seat at our table, and an equal voice in shaping the future of the Alliance."
Montenegro became NATO's newest member on Monday, upon depositing its instrument of accession to NATO in Washington DC. "At that moment, Montenegro officially became the 29th member of our Alliance," Stoltenberg said.
Calling it is "a historic day," Stoltenberg stressed that Montenegro's accession to the Alliance sends a strong signal that NATO maintains its open-door policy.
Montenegro's flag will also fly over NATO's two strategic commands in Mons, Belgium and in Virginia, United States.
Montenegro's accession to NATO came despite strong opposition from Russia, which has said the step would harm stability in the Balkans and in Europe as a whole.