Ex-S. Korean president Park indicted, faces trial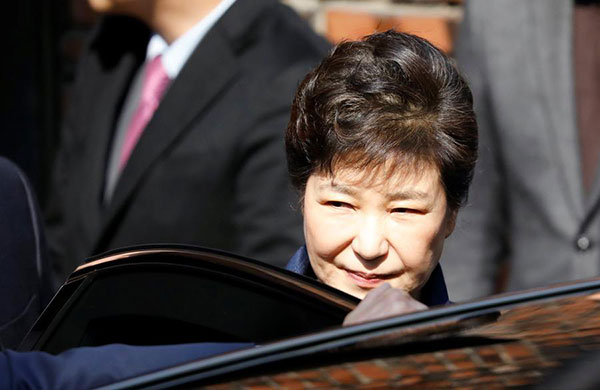 South Korea's ousted leader Park Geun-hye leaves her private house in Seoul, South Korea, March 30, 2017. [Photo/Agencies]
SEOUL - Former South Korean President Park Geun-hye was indicted by prosecutors Monday on multiple corruption charges, while Lotte Group Chairman Shin Dong-bin was prosecuted for bribery charges.
Prosecutors, tasked with a probe into the corruption scandal embroiling Park, said the former leader was indicted on 14 charges including bribery, abuse of power, coercion and the disclosure of confidential information.
Park was impeached on March 10 by the constitutional court and taken into custody three weeks later.
The Lotte chairman was also charged with offering millions of US dollars in bribes in return for gaining business favors.