Social media plays a bigger role in food tourism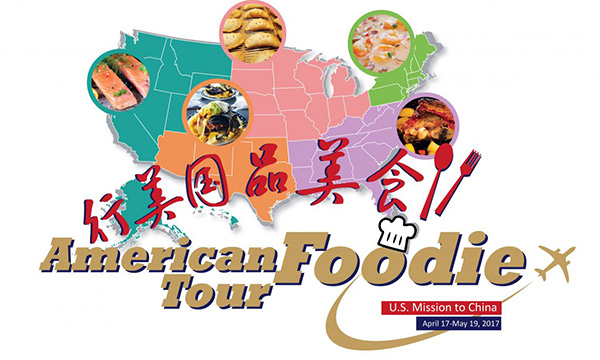 The US Embassy to China launched the "American Foodie Tour"- a social media contest to promote US tourism and cuisine on April 14 in Beijing. As the latest attempt to lure Chinese visitors, the contest runs until May 19 and each week Chinese netizens are invited to upload their best photos of American regional cuisine to Weibo, the Chinese version of Twitter, and compete for great travel prizes. The organizer also broadcasted the launch ceremony live, attracting more than 10,000 viewers during the three-hour event.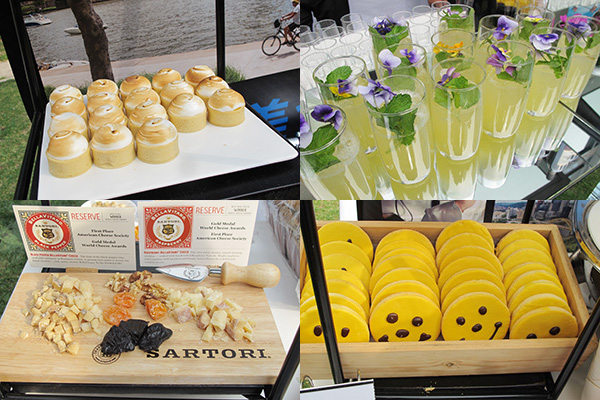 Food and drinks showcased at the "American Foodie Tour" launch event at the Ritz Carlton Beijing on April 14, 2017. [Photo by Chen Liubing/chinadaily.com.cn]
Besides Weibo, social media such as Twitter, Facebook, Instagram, Flickr and professional trip service providers TripAdvisor and its Chinese counterpart Mafengwo has a growing impact on food and tourism industries. With more than 200 million reviews and opinions posted on TripAdvisor, and more than one billion active users on Facebook who post updates and share images, social media dominates the travel industry.
Travel Agencies in China are closing their offline experience centers and digging deeper into social media. Tourism bureaus of various countries such as Britain, Australia and South Korea have all opened official accounts on Weibo and WeChat, a social media application developed by Tencent. And the US Embassy is taking a new step by not only publishing official promotional content, but also inviting netizens to upload authentic photos to make the contest more fun and real.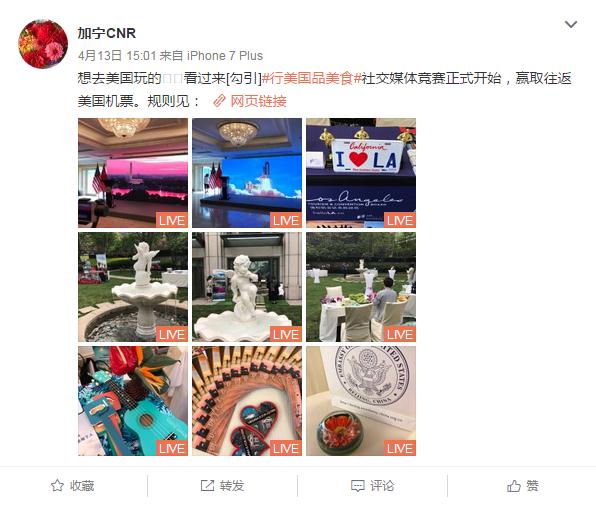 A test post of the "American Foodie Tour" contest on the official Weibo account of US Embassy to China. [Photo/Weibo]
The reason behind this surge is simple - travel and tourism depends heavily on word-of-mouth to spread opinions and recommendations, and people tend to seek trip information and advice from the sources they trust most, other tourists and people they know. And social media platforms allow customers to easily share tips and suggestions.
With no biased interests involved, user generated content shared on social media is what travelers truly experience, which is more persuasive and reliable. Different from traditional media, travel topics and content on social media can be traced, discussed and re-broadcasted, and largely increase coverage and active time of the travel topics.
Although all netizens are free to post photos and reviews about their travel and food experiences, social media influencers play a much bigger role. News platform Social Media Week pointed out that certain social influencers have built online followings so strong that they dwarf giant brands and do so within the brand's industry.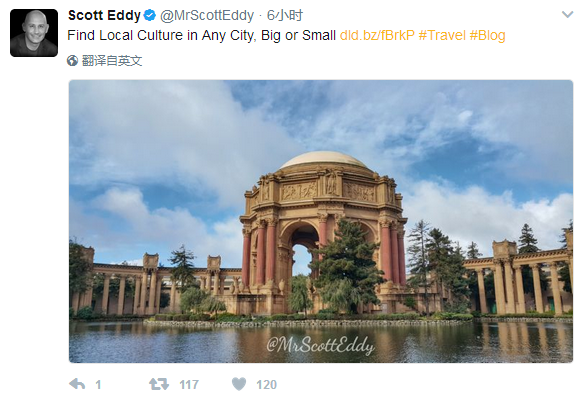 The latest travel post from Scott's Twitter account. [Photo/twitter]
Scott Eddy, who is constantly on Klout's top 10 Travel Influencer list, has over 1.09 million followers on Twitter. He's been building his brand since the beginning of Twitter, Instagram and Facebook, and specifically focuses on travel, hotels, food and wine. Expert and amateur food and travel lovers like Scott share millions of photos daily across social media platforms, which have changed how people research trips, make decisions and share experiences.
Big data analysis can extract basic information such as age, gender, hometown and interests of social media users, and locate potential visitors of travel destinations through capturing and analyzing the information published and followed by users, which saves companies on resources and promotional costs.