Petitioning forbidden in front of Tian'anmen Square, Zhang Ziyi wins Golden Horse in Taiwan, and a boy gets new eye implants – it's all trending in China.

Petition restrictions
People who petition at non-petition reception sites such as Tian'anmen Square and foreign embassy districts will be punished, according to a new rule targeting illegal petitioning activities issued by the municipal public security bureau of Shijiazhuang, capital of North China's Hebei province.
Related:

China to reform petition system
Universities fight for name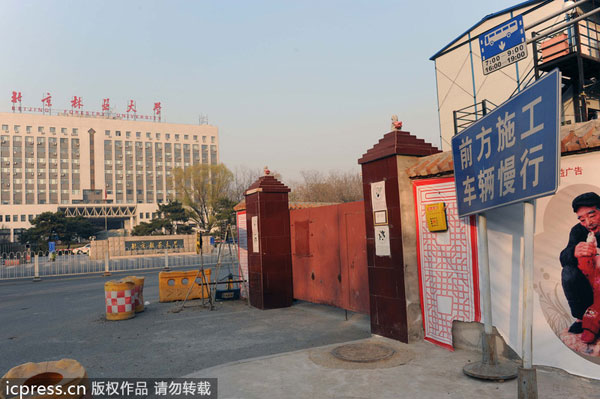 The naming of a subway stop on Line 13 in Beijing has aroused disputes between Tsinghua University and Beijing Forestry University after the stop was temporarily named "Qinghua East Station." Students at the Beijing Forestry University said it should be named "Beijing Forestry University Station" as the station sits just across the street from the south gate of the university. The station is located 2.8 kilometers away from Tsinghua University. "But it's next to an apartment for 20,000 Tsinghua students," according to Tsinghua.
Related:
Beijing to install shield screens for subway
Boy misses school deadline
An 11-year-old boy has been working with his mom as a street cleaner for months after missing the application deadline for primary schools in Chengdu, Southwest China's Sichuan province. Zhong Fangrong, mother of the boy Zhong Jie, called Western China Metropolis Daily for help Friday. Zhong and her husband are both migrant workers in Chengdu. She must stay with her son because he is not enrolled in school.
Related:
Village school faces enrollment decrease
Police save marriage
A woman sought help from a police station after getting angry with her husband for staring at beautiful models during an auto show in Southwest China's Chongqing municipality. The woman, surnamed Xiao, said her husband was disloyal and wanted a divorce. The police calmed the couple down after an hour of mediation.
Related:
Young newlyweds seek divorce at increasing rate
Zhang Ziyi wins Golden Horse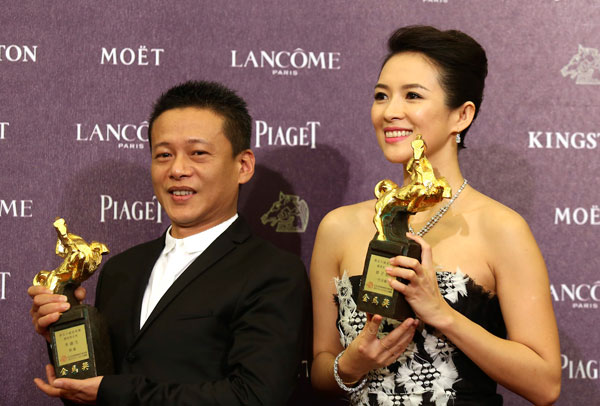 Chinese actress Zhang Ziyi wins for Best Leading Actress for The Grandmaster at the 50th Golden Horse Film Awards in Taipei, Nov 23, 2013.
Related:
Results of Golden Horse Film Festival unveiled
Boy gets eye implant
Guo Bin, a 6-year-old boy who had his eyes gouged out in August in North China's Shanxi province, is recovering after receiving an artificial eye implant in Shenzhen, Chinese media reported Saturday.
Related:
Prosthetic eyes fitted for eye-gouging boy
Death letters
A professor at Jiangsu University of Science and Technology asked his students to write mock letters before their death as homework. Jiang Chunlei, in his 50s, said the assignment was a way to encourage students to cherish life and reassess themselves. Some students said the task was meaningful and weighty.
Related:
Zou Shiming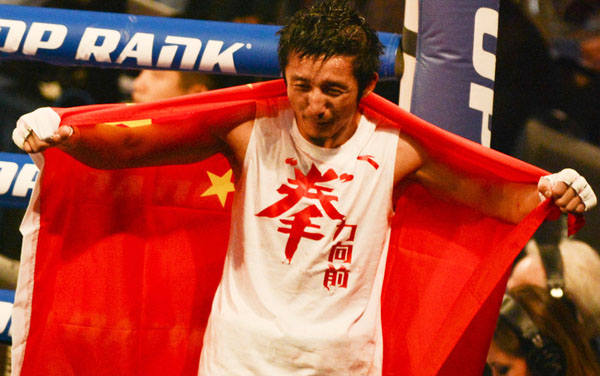 Zou Shiming, Chinese Olympic champion turned professional boxer, won his third prizefight on the undercard of Manny Pacquiao vs Brandon Rios at Cotai Arena in Macao on Sunday. The two-time Olympic gold medalist beat Mexican boxer Juan Tozcano in a flyweight bout 60-54, 60-54, 60-52. British soccer star David
Beckham
, a boxing fan himself, attended the match while on a commercial tour in China.
Related:
Zou prepares for flyweight bout in Macau