Digital economy set to play greater role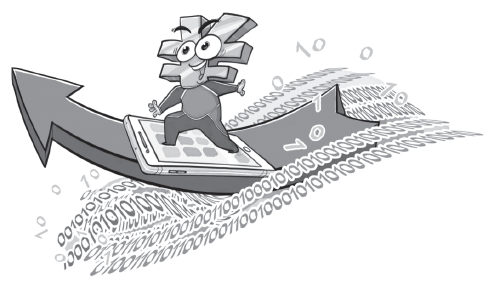 Editor's Note: With its theme of "Developing Digital Economy for Openness and Shared Benefits-Building a Community of Common Future in Cyberspace", the Fourth World Internet Forum in Wuzhen, Zhejiang province, has attracted worldwide attention. Three experts share their opinions on the issue with China Daily's Wu Zheyu. Excerpts follow:
Nation's e-commerce drive has a global impact

Cheng Shuaihua
China has become the world's largest B2C (business-to-consumer) e-commerce market, accounting for more than 40 percent of the world total, compared with just 1 percent about one decade ago. China is also among the top three countries in terms of attracting venture capital investment in key emerging digital technologies, such as virtual reality, autonomous vehicles, 3-D printing, robotics, drones and artificial intelligence.
China's digital economy and internet-plus strategy have had a four-fold impact.
First, China's new digital economy is part of the world's gigantic new market in terms of selling products and services not only to Chinese consumers via B2C e-commerce, but also to Chinese companies via B2B (business-to-business) cross-border e-commerce. The latter is expected to grow even faster and become at least five times the size of cross-border B2C e-commerce by 2020.
Second, China's rise as a digital leader of innovation has made it a driving force for further development of global innovation networks. It is now leading the march for co-creation of new core technologies and new business models, which in turn will create new opportunities for researchers, enterprises and governments around the world. As Steve Jobs, co-founder and former CEO of Apple, said: "Innovation distinguishes between a leader and a follower".
Third, starting as a low middle-income country, China's experiences might be relevant and useful for other developing countries that plan to get onto the fast track to digital economy. For example, China has created the space for new e-payment methods for those who don't have credit cards, and made it easier for small business owners to get preferential loans.
Fourth, Chinese regulators have lagged behind some advanced countries in making rules which in a way helped new businesses to grow. But today it has become necessary to set rules and regulate cooperation both at home and at the international level. For instance, with many big companies holding monopoly positions in the digital market, regulators need to discuss and decide how to prevent unfair competition and compromising of public objectives. And with the unthinkable rate of growth in data online and cross-border data flows, we need more in-depth studies and cooperation on data security, privacy protection and the fight against cyber crimes.
China can and should be an active player in this field.
Cheng Shuaihua, director of International Center for Trade and Sustainable Development