Many migrants live a real life in Beijing, not pretend to do so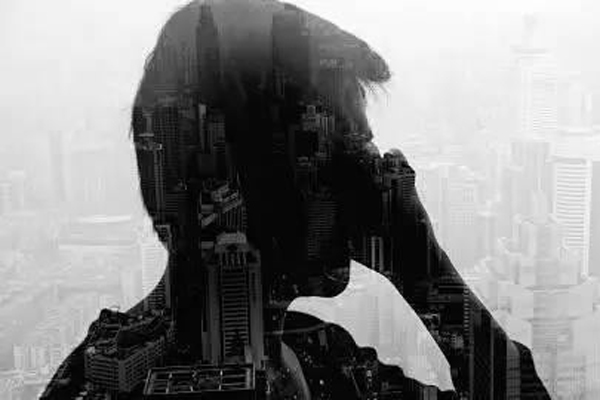 A recent online article entitled "In Beijing, 20 million people are pretending to live a life" went viral on the internet. [Photo/CGTN]
Did you have dinner with your college mates or old friends this year in Beijing? Are those who often dine with you your colleagues? Do you usually receive or see off your friends at airports or train stations? And you don't go to Wukesong Arena to support Beijing's basketball team, Beijing Ducks, or to Workers' Stadium to cheer the city's soccer club, Beijing Guo'an, right?
If your answers to all the questions are positive, you are one of the first-generation immigrants living in Beijing, you don't have any ancestral property in the city and you are not planning to migrate to a foreign country, in fact, you are just pretending to have a life in Beijing according to a recent article posted on social media platform WeChat.
The article, "In Beijing, 20 million people are pretending to have a life", was read by about 5 million people in a couple of days and sparked a heated debate among netizens. Essentially, the article says Beijing still belongs to its "native" residents, and outsiders without ancestral property in the city are doomed to keep pursuing their dream-of owning a house. And those who realize this dream will continue to live in the city and those who don't have to return to their hometowns sooner or later or pretend to live in the capital.
After reading the article, I realized it was full of hasty generalizations based on the author's personal frustrations of living in Beijing and was surprised that it had created such a stir.
Sure, some of the author's observations are accurate. But one can't ignore the logical miscalculations in the article. For example, that people hardly have time to meet friends or receive them at the airport indicates the decreasing importance of social relationships among Beijing residents. And people who are nostalgic about their hometowns are not necessarily rejecting the Beijing way of life.
As a first-generation Beijing resident, I too will answer in the positive to the questions. But my interpretation is totally different from that of the author.
True, I have just one or two dinners in a year with my Beijing friends, but we talk almost every day on WeChat and go on a one-week trip out of Beijing at least once a year.
And people living in cities such as Shanghai, Guangzhou, or for that matter London or New York or any other metropolis in the world, have the same sense of estrangement with megacities.
I may not have visited many of Beijing's major tourist attractions in the past decade, but that doesn't mean I don't admire them. I always want to see the Palace Museum when the capital is blanketed by the first winter snow and occasionally do so.
My wife is a Beijing native and I am from Southwest China's Sichuan province. To my Sichuan palate, most Beijing dishes appear tasteless. But I can still tickle my taste buds by cooking Sichuan dishes at home or by dining at any of the authentic Sichuan restaurants in Beijing.
My wife, like any other Beijing resident, can speak the Beijing dialect very fast, which migrants like us find difficult to follow. But she prefers not to speak that way, because most of our friends and colleagues are not Beijing natives. Standard Putonghua is our preferred mode of communication and, to my mind, one of the binding forces of China.
Beijing's soaring housing prices do hurt many Beijing residents' sense of happiness. But high housing prices are a problem in most metropolises in the world.
We choose to live in bigger cities because they offer better work opportunities, fairer social environment, diverse cultural atmosphere and better education for our children. As for high housing prices, longer commuting time and higher air pollution levels, we have to live with it. But believe me, we don't pretend to live in Beijing.
The author is a senior writer with China Daily. chenliang@chinadaily.com.cn