Postnatal confinement: A tradition to follow or abandon?
Editor's note: A young mother from Zibo, Shandong province, who died from severe heatstroke while taking part in 'sitting the month', otherwise known as zuoyuezi, has placed the spotlight on the Chinese traditional custom. The practice of postnatal confinement, which require women to stay in bed, keep warm, not bathe or wash their hair, are still undertaken by some Chinese women today. Forum readers share their opinions.
tailorsas (China)
Zuoyuezi is nothing like this. It requires the room to preserve warmth as women can be very fragile after giving birth. Woman are, however, still able to walk around in pajamas if the room temperature is stable. This woman in the example is doing it the wrong way. Postpartum confinement is good for women, which is why women enjoy the postpartum holiday for about half a year.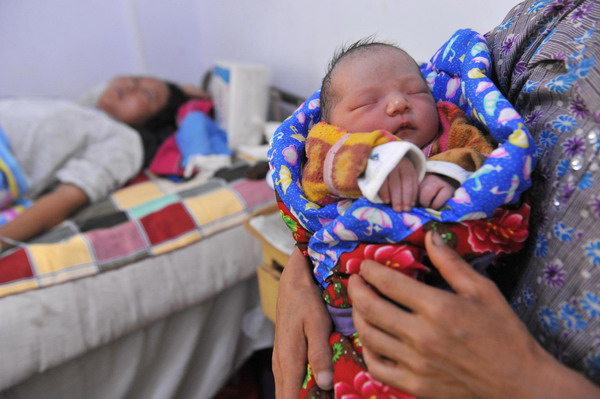 An infant is resting at a local hospital in Zhouqu county, Northwest China's Gansu province, Aug 12, 2010.[Photo/Xinhua]