Growth shows China's economy has resilience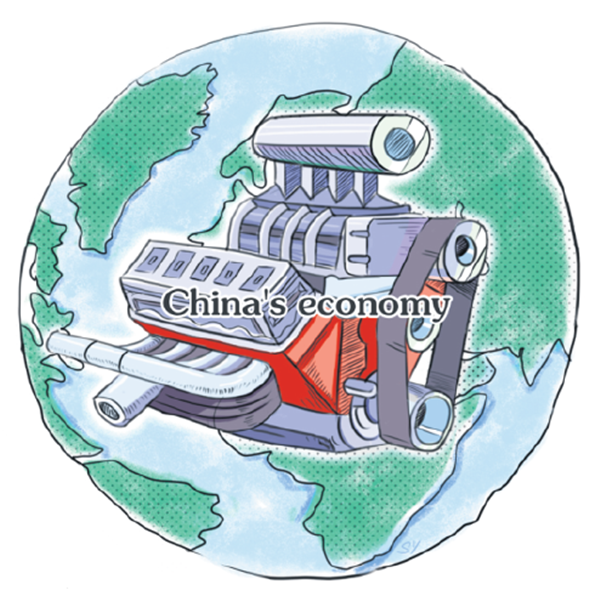 SHI YU/CHINA DAILY
Still driving global growth
China's GDP achieved a 6.9 percent growth year-on-year based on comparable prices in the first quarter of this year. From the perspective of the world economic pattern, this is an economic performance beyond extensive market expectations and its biggest effect will be to further consolidate China's status as the world's economic stabilizer and engine. Many market analysts previously anticipated that China would maintain such a status for the foreseeable future, but the first-quarter performance will further enhance their confidence in the Chinese economy.
For China's trading partners and the world economy, promoting the interaction between China's economic growth and its wider opening-up, and between China's economic growth and its expanding imports offer a good opportunity for them to take a free ride on the fast-driving Chinese train.
In the first quarter of this year, China's imports grew by 31.1 percent year-on-year, 16.3 percentage points higher than its growth in exports, which was 14.8 percent. Despite its continuous domestic crude oil consumption growth, China's crude oil output has been on a downward trajectory since last year, with the output declining by 6.8 percent year-on-year in the first quarter, 5.0 percentage points higher than last year's decline. This is enough to demonstrate that at a time of bearish international oil prices, China has not chosen to protect domestic oil manufacturers, but instead chosen to substitute expanded imports for domestic manufacturing, a move that has brought it under increased pressure from industrial transformation and labor transfer. Such a choice shows that China is a responsible trading power.
Mei Xinyu, a research fellow with Chinese Academy of International Trade and Economic Cooperation under the Ministry of Commerce