Are Chinese women more independent than before?
Seneca (US)
I have certainly noticed that Chinese women can be more ambitious than men. Maybe the unfair inequalities in bringing up boys and girls differently contribute to this. At schools, girls work harder and seldom engage in playing pranks or in forgetting where they are. Boys misbehave and waste their time at school and still "pass" exams. It is a kind of "miracle" that defies all laws on Earth.
When they are adults, the girls are more refined, have better manners, but boys are still rather rough around the edges, often very ignorant, clumsy in their social interactions and often still mummies' darlings.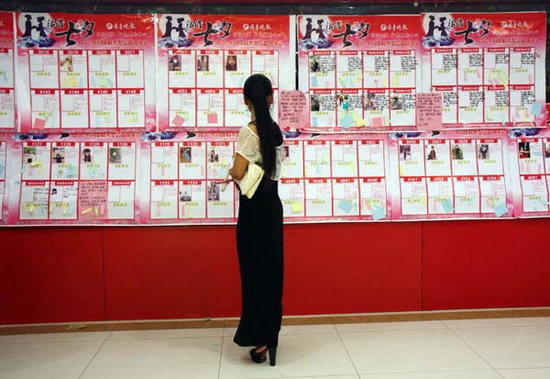 A woman reads profiles of single men at a match-making event in Liaocheng, Shandong province, Aug 11, 2013. [Photo by Kong Xiaozheng/Asianewsphoto]