Globalization a trend that must be sustained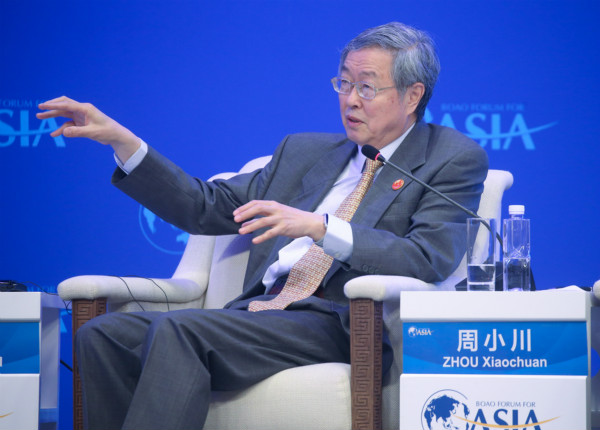 China's central bank governor Zhou Xiaochuan said during the Boao Forum for Asia on Saturday, globalization is a reality for all countries, and is not a matter of choice.[Photo/CFP]
As China's central bank governor Zhou Xiaochuan said during the Boao Forum for Asia on Saturday, globalization is a reality for all countries, and is not a matter of choice. Policymakers across the world should keep in mind that although we are not in a perfect global village, globalization has benefited numerous people; and what we should do is cooperate with each other to improve the global trade system.
In the past decades, globalization has benefited both the developed and developing countries. In the developing countries, people's incomes have been raised and many have been lifted out of poverty. In the developed world, companies have taken advantage of the globalization tide to reach beyond their home country to invest and profit in almost all corners of the globe, bringing returns to shareholders.
However, the sluggish global recovery after the financial crisis has resulted in growing angst among those most affected and a growing backlash against globalization in some countries, most notably in the developed economies where it shoulders the blame from those feeling the brunt of job losses as a result of an exodus of manufacturing.
Regrettably, policymakers in these countries have chosen to point accusing fingers at developing countries such as China and offer the short-term prescriptions for their economic and social ills, rather than seeking effective long-term cures.
Instead of accelerating their economic restructuring to better allocate resources and rebalance their domestic wealth distribution, they are threatening to close their doors and resort to anti-free trade measures, such as exorbitant import tariffs. What they are doing can only jeopardize global trade and hold back the already bumpy global economic recovery.
The Chinese leaders have been strongly championing globalization in recent months, and in a congratulatory letter to the opening ceremony of the annual forum, President Xi Jinping called on the attendees to jointly push forward a more dynamic, inclusive and sustainable economic globalization process.
This is not just in China's interests, but in the interests of the entire world, for as Vice-Premier Zhang Gaoli said in his keynote speech, the river of globalization and free trade moves forward with unstoppable momentum to the vast ocean of the global economy.
The world's major trade players should refrain from any beggar-thy-neighbor practices, cast away their differences, and better communicate with one another to enhance mutual confidence and realign the world economy on the track of shared growth.