Tsinghua has to find better ways to attract international students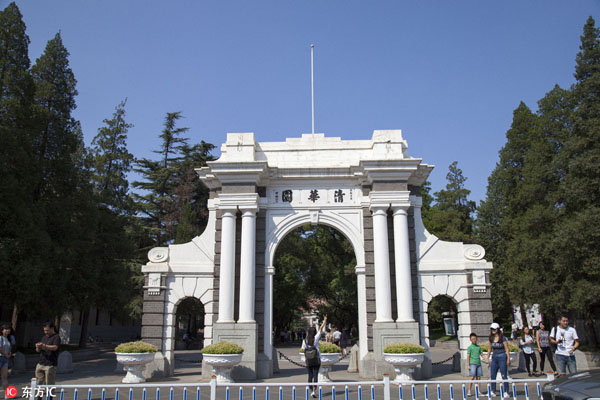 Tsinghua University. [Photo/IC]
THE COUNTRY'S PRESTIGIOUS TSINGHUA UNIVERSITY has come under fire for its 2017 international undergraduate admission requirements, which many have criticized as being "preferential" because they only require foreign applicants under the age of 25 to have a high-school diploma and pass the Level 5 of the HSK language test. Xiong Bingqi, deputy director of the 21st Century Education Research Institute, commented on Wednesday:
That Tsinghua University eased its requirements for the admission of foreign applicants has sparked continuing controversy online.
Many have found it difficult to believe that China's top university has made it so much easier for foreign students to be enrolled.
Although the university has confirmed that the threshold for international students has not been lowered, and it has promised to offer admission to about 3,300 undergraduates from the Chinese mainland this year, it has refrained from responding to rising concerns about the admission loophole.
Leading universities across the world normally set fairly high thresholds for overseas applicants because they are highly sought after. Aside from basic qualifications such as outstanding IELTS and TOEFL scores, they attach great importance to applicants' past academic performance and many other nonacademic qualities. For international students, their chances of being admitted by Harvard University are often around 4 percent.
Despite its jump in academic ranking and it now being on the list of the world's top 100 universities, Tsinghua has a long way to go to attract more meritorious overseas talents. But it should not pursue the goal by lowering its admission requirements for international students.
In particular, stricter scrutiny is called for to keep at bay those applicants who manage to acquire foreign citizenship yet fail to provide evidence of their academic competence.