Is Valentine's Day too commercial?
Editor's note: Valentine's Day is for many people the one day of the year to make a romantic gesture to their loved ones or to make your feelings known to someone special. However, in Japan, a cranky group of protesters have called for an end to public displays of love and claimed the Japanese confectionery business is a 'conspiracy' which makes the day just another excuse for them to take our money.
Do you think Valentine's Day has become too commercialized, or is it still a romantic day for lovers? You're welcome to leave your comments below.
Jo (UK)
Depends which way you look at it, the best things on Valentines Day cost hardly anything at all and doesn't come from a High Street card shop. A quiet evening in and a home cooked meal is enough - just the effort to spend quality time together makes all the difference.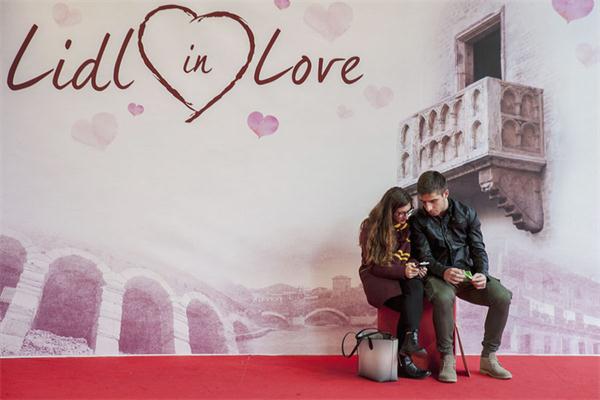 A couple write a love message at Mercato Vecchio square during 'Verona in Love' on February 14, 2017 in Verona, Italy. [Photo/VCG]