Beijing legislature sets good example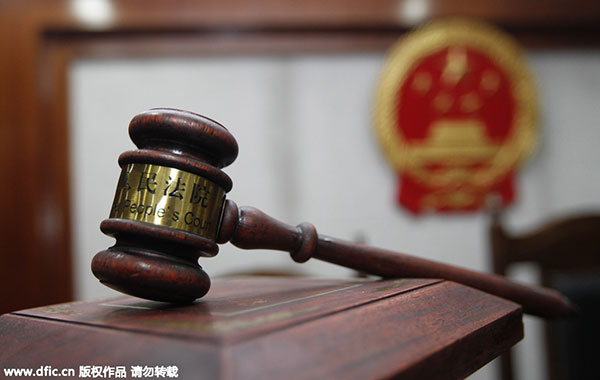 A gavel in a court. [Photo/IC]
LEGISLATIVE DELIBERATION on a proposal to restrict the use of private vehicles in Beijing has been delayed due to a "lack of consensus" among residents in the capital, according to the ongoing session of the local legislature. Beijing News commented on Wednesday:
The 14th Beijing municipal people's congress, the local legislature, has set a good example for modern governance by deferring its review of the proposal to manage the number of vehicles on the capital's roads by means of a congestion fee in the face of residents' opposition to such a move.
The legitimacy of social governance essentially lies in well-founded, responsible laws. The Beijing legislature is right to exercise caution while dealing with contentious proposals, however good their intentions are.
Passing laws and policies with obvious flaws is self-defeating. Hence it is important to nip foreseeable mistakes in the bud.
In contrast to this, Central China's Henan province issued an "urgent" notice on Saturday, effective immediately, banning the setting off of fireworks throughout the province in a bid to avoid the severe air pollution fireworks cause. However, it retracted the order less than two days later, saying rural residents favor festival fireworks.
That of course has courted criticism about its rash decision, which should not have been made in the dark and announced suddenly to everyone's surprise. The government of Nanjing, capital of East China's Jiangsu province, made the same mistake years ago by muscling through its ill-considered drainage program, which caused not only considerable waste of public money but also unnecessary damage to local cultural relics.
The two governments' incompetent decision-making is clearly a result of their failure to solicit and listen to public opinions. Even when a "hung jury" does occur, the legislative authorities are supposed to resort to third-party organizations for reassessment instead of misusing their power.