Real boost to real economy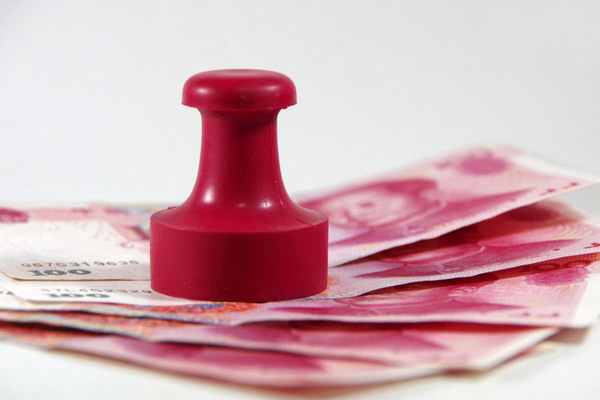 File photo shows a seal placed on several 100 yuan notes.[Photo/IC]
At a recent meeting to study and analyze economic work for next year, the Political Bureau of the Central Committee of the Communist Party of China vowed to rejuvenate the real economy-manufacturing and services-and foster new dynamism in the sector.
This is a significant and positive policy reaffirmation, because without the development of the real economy, it is difficult to realize sustainable and steady economic growth as decades of breakneck, extensive and resources-exhaustive growth have exacerbated China's economic imbalance. Now that the top leadership has resolved to boost the real economy, the next move should be to find ways and means to address the most serious difficulties the sector is facing.
How to solve the problem of high costs the real economy faces remains a pressing and ticklish issue. High costs are a widespread economic and social issue for China's real economy, especially for enterprises running resource-intensive industries, and the financing and taxation sectors, all of which cannot be resolved at the enterprise level. Decision-makers must take them into consideration and pursue their settlement from the policy and institutional levels. Otherwise, it will be difficult to meet any promises to boost the development of the real economy.
How to prevent excessive funds from flowing into virtual fields poses another major difficulty for the rejuvenation of the real economy. Despite a series of active policy guidance and systematic designs and arrangements, such fund flows into non-real economic fields have not been effectively curbed. In recent years, real estate and the capital market, the internet, and sports and entertainment sectors have alternated to attract large volumes of funds. To change such a situation, China needs to accelerate its financial reforms and use innovation to extend substantial financial support to the real economy.
The country's ongoing efforts to deepen the supply-side reform and the transformation of its growth model are by no means aimed at boosting only emerging industries. They are also aimed at revitalizing the country's traditional sectors by pushing for their transformation and upgrading.