Does Victoria's Secret fashion show objectify women?
Editor's note: Every year around this time, many audiences are deeply enchanted by the annual Victoria's Secret Fashion Show. It is considered the biggest fashion show of the year. However, some criticise the show as such a blatant example of out-of-control objectification of women. What do you say to that? Forum readers share with us their ideas.
Fatdragon(UK)
I used to think a bunch of women parading around in their underwear was simply demeaning but I watched the show for about ten minutes the other day and had to change my tune. The girls looked healthy, beautiful and powerful. For a moment in time everyone wanted to be just like them. They were bigger than life, tall, statuesque and carried themselves like amazons on the prowl. The clothes were not just beautiful and sexual but also had a bit of an artistic flair to them. To top it off they had up to date trendy music playing in the background so it became more than just a fashion show. It was elevated to the level of a huge event broadcasted around the world. Kudos to them for giving women a platform to show beauty, art and feminine power.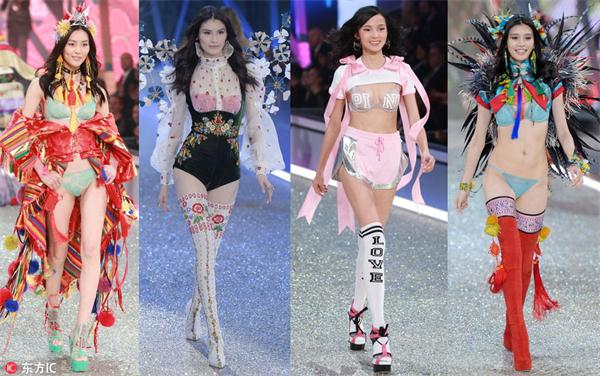 Chinese model Liu Wen, He Sui, Xi Mengyao and Ju Xiaowen walk down the runway during the 2016 Victoria's Secret Fashion Show at Grand Palais, Paris, France on Nov 30, 2016. [Photo/IC]