Internet companies joining anti-graft efforts to protect the public's interests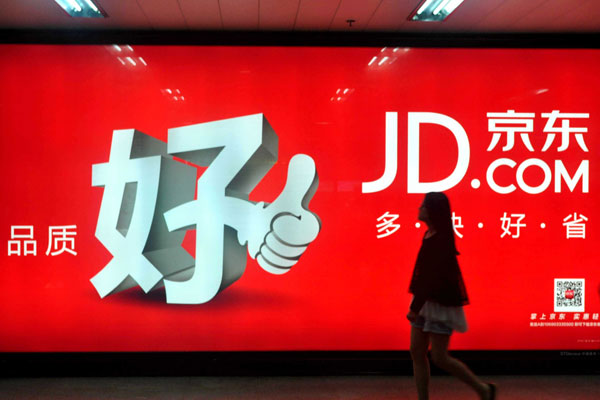 An advertisement for e-commerce retailer JD.com Inc in Shanghai. [Photo/China Daily]
JD.COM, a major e-commerce giant in China, disclosed 10 graft cases in the group on Monday, and said the suspected criminals will be handed over to the judiciary authorities for further investigation and trial. This is necessary to ensure the healthy development of the internet industry and to protect consumers' interests, says Beijing Youth Daily.
The graft cases involve bribes from suppliers and soliciting kickbacks from suppliers, among other things.
The other e-commerce giant Alibaba Group disclosed its corruption cases in 2012. And Tencent Group, a large social media corporation in China, reported its employees' graft cases to the police last year. Baidu.com, which provides the most popular search engine in China, reported 17 corruption cases in September.
China's internet companies have developed fast in recent years, and the huge e-commerce and social media markets in the country provide a large space for the purchasing managers of internet enterprises to seek illegal gains from suppliers.
If unchecked, corruption will evolve into a threat to the development of the internet industry in China. Because internet corporations control large amounts of data concerning public security, the graft cases are concrete actions to strengthen public security.
The rampant selling of personal information in China is a result of poor management and supervision of the industry.
That the internet corporations are taking the initiative to disclose their corruption cases, which harms their brand image, indicates they have raised their awareness of the importance of the anti-corruption efforts.
The companies should actively cooperate with the administrative departments and the judiciary to root out corrupt employees.
Hopefully, their self-disclosure of graft cases can foster the formation of such a joint supervision mechanism to ensure the healthy development of the industry and protect the public's interests.