Editor's note: American swimmer Michael Phelps and gymnast Alexander Naddour have been spotted with the tell-tale red marks of cupping at the Olympics – but what is cupping? Is it safe? Does it work? Foreign readers share with us their experiences and ideas about cupping therapy.
Fatdragon(UK)
I can understand how attracting blood to the site of an injury will carry oxygen and all the other ingredients necessary to repair damage such as a strained muscle. However, the cupping method results in burst capillaries (hence the bruising) which cannot be a good thing.
Personally I would advocate infra red heat treatment to get the blood flowing to the damaged muscle which doesn't involve burst blood vessels. Muscles also tend to tense up when damaged and the heat will help them to relax and reduce pain. Cupping looks a long way from being relaxing.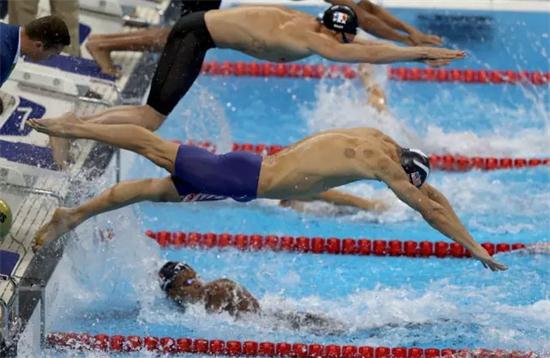 Round brown marks left by the traditional Chinese cupping treatment are seen on the body of American Olympic champion Michael Phelps. [Photo/Sina Weibo]