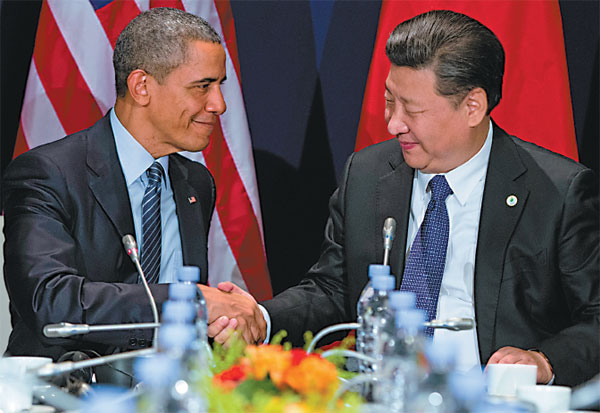 President Xi Jinping greets US President Barack Obama on the sidelines of the UN climate conference near Paris on Monday. Evan Vucci / AP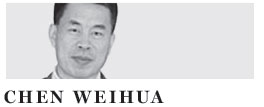 China is often portrayed in a negative light by US politicians. However, fighting climate change may be an exception following the agreements reached by the leaders of the two countries to cut their carbon emissions.
When US Secretary of State John Kerry spoke on Wednesday in Paris, he cited the ambitious post-2020 mitigation commitments made by the world's two largest economies and greenhouse gas emitters as, "proof that the roadblocks that we've hit for decades can be removed from our path".
To reach its ambitious goals, China has made a great leap forward in investing and developing its renewable energy. Li Junfeng, director for climate strategy at the National Development and Reform Commission, told the International New York Times Energy for Tomorrow conference this week that China wants to generate 150 to 200 gigawatts of electricity using solar power by 2020, possibly quadrupling the previous target. China also wants to sharply lift its wind power targets to 250 Gwby the same year.
In 2014, China invested $89.5 billion in renewable energy, up 32 percent from the previous year, and about 73 percent more than the investment made by the US, according to a report from The Climate Group.
This is just a reflection of the Chinese government's resolve to fight global climate change and the country's serious air pollution and environmental degradation, which are major concerns for the government and people.