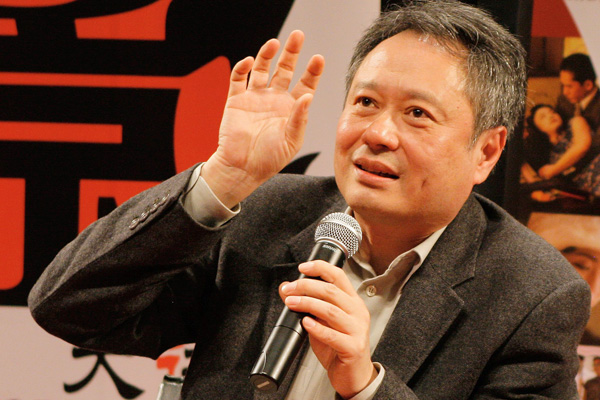 Film director Ang Lee. [Photo provided to China Daily]
Lee is among very few who have won two Academy Awards for best director.
Yet his movies are far from elitist endeavors that befuddle the film-going public. Lust, Caution and Life of Pi set milestones for art-house films in terms of box-office grosses and, more importantly, word of mouth.
Although his name alone would command a decent turnout for something in the drama genre — this in a market that squeezes out practically everything except action, fantasy and comedy — it was the buzz that made them a phenomenon.
Artists of this stature are supposed to act imperial.
But these three come across as avuncular and accessible, just like their work.
They embody the Confucian elegance and the Buddhist composure in their demeanor, which have impressed many who have come into contact with them. This brings us to their spirituality, something that blesses only a few artistic pursuits in an era of fast transformation and materialistic fervor.
Lee, Lin and Lai are virtuosos in their fields, but what sets them flying in the cultural sky is the soul that lifts the mundane into a lofty sphere.
Contact the writer at raymondzhou@chinadaily.com.cn