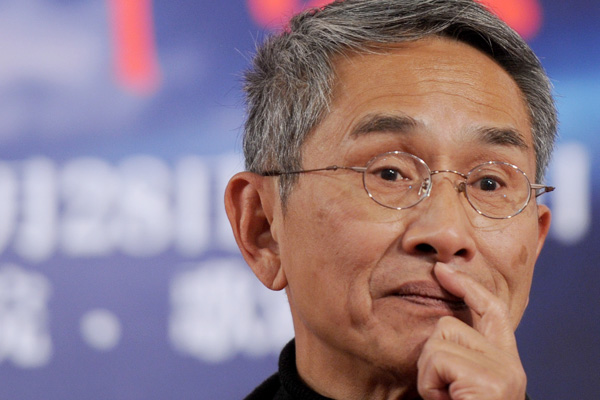 Choreographer Lin Hwai-min. [Photo provided to China Daily]
Lin's use of modern dance is so daring that, had his White Snake and A Dream of Red Mansions debuted in the Chinese mainland at their inception, he would probably become the target of conservative vitriol.
The trio exudes cultural confidence but never complacency. Old and new fuse into one, with their artistic personalities and integrity intact.
The same is true of their attitude to cultural imports.
Unlike many of their peers, the three giants do not see the East-West divide in the conventional way. They all received education in the United States, which enriched them with the fecundity of Western civilization. That foreign influence is evident in many aspects.
Modern dance was introduced from Europe and the US, just as ballet was a century ago. Theatrical art, though also an import from early 20th century, had grown stale by the latter half of the century.
Anton Chekhov was especially difficult to make relevant for the Chinese stage. But Lai has made that possible — against all odds.
His double bill of Chekhov's life story told through his letters and The Seagull were lauded as a breakthrough in presenting the Russian master of realism to a Chinese audience. His Secret Love in Peach Blossom Land became the first Chinese play to receive a "regular"run in a Western country— 70 performances at 2015's Oregon Shakespeare Festival for its English-language production.
Lee's transcendence of cultural barriers is nothing short of stunning.
His English-language films, such as Sense and Sensibility, Brokeback Mountain and Life of Pi, turned cultural baggage into cultural fuel that enabled the works to cross over to many corners of the world.
The stories have little to do with China, but the sensibilities that are imbued in them have profound Chinese characteristics. Some jokingly call Sense and Sensibility "the British version of Eat Drink Man Woman".