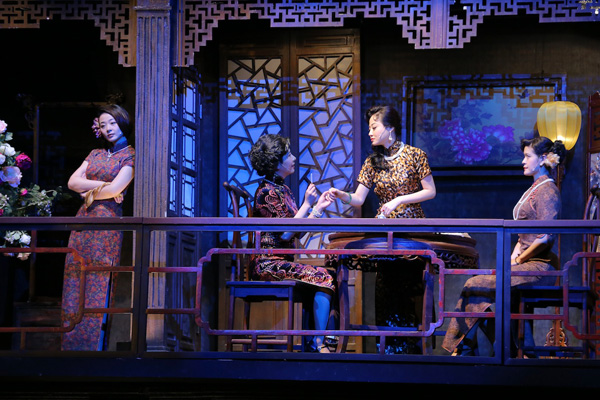 The play A Dream Like a Dream is an eight-hour magnum opus from Stan Lai. [Photo provided to China Daily]
This year, a dozen of Lai's works are presented throughout China.
Highly complicated productions like The Village and A Dream Like a Dream receive annual revivals, and perennial favorites like Secret Love have spawned multiple productions, with the star-studded one (with Huang Lei and He Jiong) selling out every performance wherever it tours.
Theater in China usually goes for the niche audience or mass appeal, but Lai's works are all-encompassing in that the discerning can find richness while the uninitiated can derive plenty of laughter—and tears—from one of his oeuvres.
Modern dance tends to be less accessible to those who are not accustomed to it.
But Lin prides on taking his shows to the grassroots.
In Taiwan, he stages some of his dance pieces so close to the rank and file that one can literally smell the soil and grain. On the mainland, he ends every performance with a chat where he communicates his artistic purpose and creative process to those fascinated by his work. He does not mind rudimentary questions.