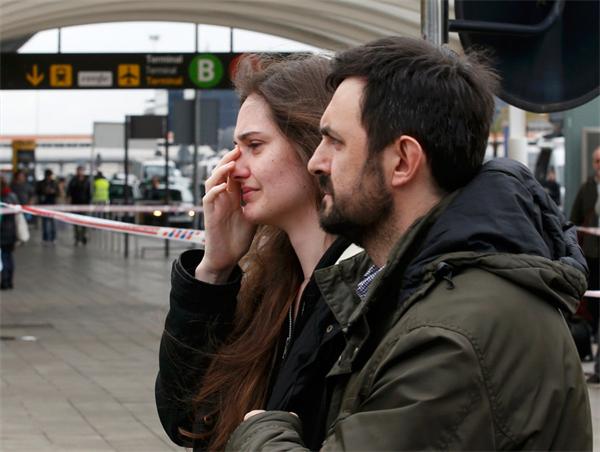 Family members of passengers killed in Germanwings plane crash arrive at Barcelona's El Prat airport March 24, 2015.[Photo/Agencies]
The crash of the Germanwings aircraft with 144 passengers and six crew on board has shocked the world. With increasingly more details about the tragedy being revealed concerns have been voiced about flight safety, with the focus on Germanwings being a budget airline and the plane having been in service for over 24 years. Comments:
Australia-based Jetstar has been rated seven-stars by the independent website Airlineratings.com, which is not inferior to some airline giants; Germanwings has been rated six-star, which is the second-highest rating. There are about 170 budget airlines globally, which occupy about 30 percent of the European and US markets, and 20 percent of the market in Asia-Pacific. There is no evidence they are more dangerous than their peers.
Guangdong Satellite TV, March 25
Cheap tickets do not compromise safety because budget airlines mainly cut excessive spending on management, not the spending on planes or maintenance. For example, instead of big airports, budget airlines commonly use small ones located near cities, so as to reduce costs; while guiding passengers on board, they often use shuttle buses, not the more expensive skywalks; the salaries of the crews are also lower. The costs of safety can never be reduced because the law has strict standards on the issue.
xinhuanet.com, March 25
The plane (that crashed) first flew in November 1990, and is now 24 years and 8 months old ... But the assertion that age decides the security of a plane is wrong. For experts, more important than the age of the plane are maintenance and inspections. Age is not the primary element in risk assessment.
welt.de, March 24