ZhuJon (New Zealand)
It would be unacceptable behavior if it occurs inside restaurants or shopping malls but a nationwide education program on etiquette can easily solve this problem. I see this as symptomatic of a large population and lack of space. In Guangzhou I have seen young babies and toddlers being toilet trained in public but outside in the gutter. Of course only a minority of people does this, and most likely they are country folk finding themselves in the unnatural surroundings of a big city.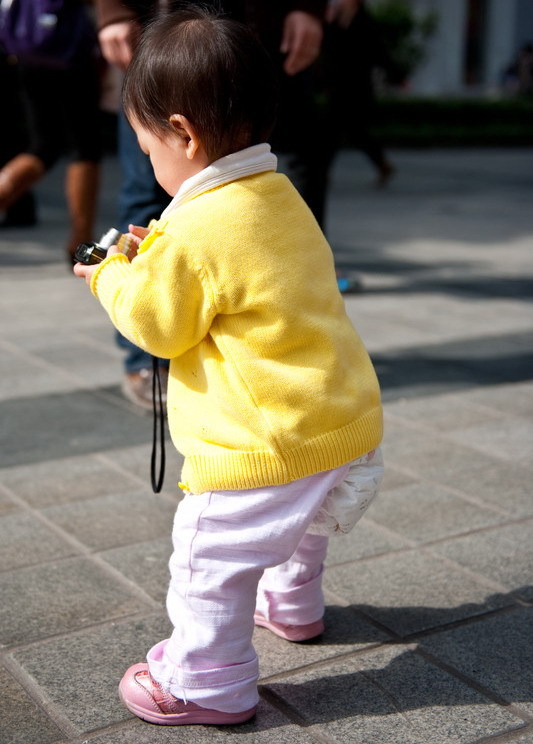 In China, children under the age of approximately three years old used to wear pants that are split or crotchless.