xilaren (Greece)
I had the chance to visit luxury shops in Athens, which had at least 15 Chinese women and men buying Gucci handbags and Louis Vuitton, Prada and so on. What is surprising to me is that none of them bought luxury shoes or clothes. Wearing a Rolex and carrying a Gucci handbag requires matching shoes and clothes. Otherwise the luxury products are a failure.
This kind of buying shows me something saddening. Do these people care only about showing off by holding a Gucci handbag and do not care about clothes and shoes simply because nobody can recognize the brand of the shoes? If this is the case then it is really saddening.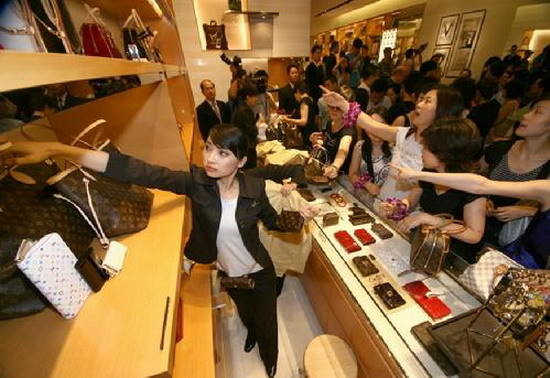 An increasing number of Chinese consumers are travelling overseas to buy luxury items.