Editor's note: Affluent Chinese are traveling abroad frantically buying international brands such as Louis Vuitton, Chanel and Gucci. Why do China's rich spend big on luxury goods? Forum readers share their opinions. You're also welcome to add yours.
Modern Brazil (Brazil)
In Brazil it's also common to see young guys wearing designer clothes with ludicrously large lettering spelling out designer names, because they're spending money on designer gear to make people (girls) think they're wealthy.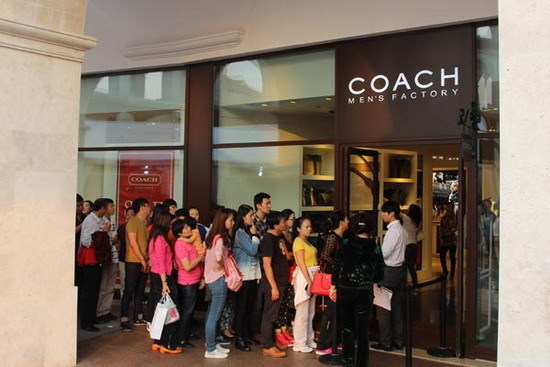 Customers line up to enter a Coach Inc store in Tianjin. Despite a reported 9 percent sales slump in North America, China's market remains a bright spot for the New York-based fashion brand. Provided to China Daily