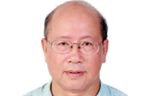 On Feb 1, in a train heading to his hometown, Mohe, the northernmost city of China, Dong Guofa appeared a bit bashful when interviewed by a television reporter. The man, in his 50s, had not eaten any food for a whole day since he left Dalian, Liaoning province, where he worked. He said he only had 300 yuan ($48) with him and he didn't want to use a single yuan, because the money was reserved for buying Spring Festival gifts for his family. A gentle smile spread over his face when he said he wanted to buy some candies and stationery for his granddaughter.
Thousands of miles away in Lushan county, Henan province, the following day, a customer from neighboring Shanxi province spent 100,000 yuan on an "imperial bath", where, accompanied by two scantily clad "court maids", he was donning an emperor's crown. Shanxi is well known for being the birthplace of billionaires who have made it rich mining coal.  
Though there have been many examples highlighting the sharp contrast between the rich and poor, I was still shocked at the difference between Dong's year-end gift money for his family and the billionaire's splurge on entertainment. The migrant worker's poignant smile made me want to cry but the "emperor's" look of content disgusted me.
It is undeniable that the majority of rural residents are leading a much-improved life. The number of poverty stricken families in China has significantly declined. But this improvement is the result of a large number of rural laborers taking transient manufacturing jobs in cities rather than a rise in rural income's share of national revenue. On the contrary, that share has been further dwindling. In fact, the disparity between ordinary people's incomes and that of the rich minority is incredibly huge and is still widening.
At least 10 years ago, economists began to cry wolf about China's Gini coefficient crossing the international warning line of 0.4. What is the current level? The January figure released by the National Bureau of Statistics, the first time in the history of New China, was 0.474, compared to 0.47 by the World Bank and 0.61 by researchers from Southwest Finance University in Chengdu. Inequality is an indisputable fact, whatever the figure. And it has worsened to the extent that it has started to threaten social stability. Cases of migrant workers committing suicide and staging violent protests over defaulted wages are not rare, to cite one of the problems faced by just part of society.
The government has long been aware of the wealth gap and pledged to address it. People's Daily published a series of articles in 2010 discussing "how to change the system of income distribution", which people regarded as a sign the central authorities were beginning to take the problem seriously. Two years have passed, however, and there has been no fundamental change in the nation's inequality, though a lot has been done to improve people's livelihoods, such as curbing inflation and increasing poverty relief.
At the recent Party congress, the Party gave reducing income inequality a prominent position in its work agenda for the next phase of governance. And the Party's new leadership has given serious heed to low-income people's concerns and demonstrated an unprecedented attitude in replacing empty talk with solid work. That has rekindled people's hopes that social inequality will be eliminated.
However, it will take time to settle the inequality problem, given the complexity of China's social conditions. And I admit that the case of Dong Guofa, is not representative of all migrant workers. For instance, the year-end money a migrant worker in Zhejiang province lost in the street a few days ago was 17,600 yuan. But even that amount is still negligibly small compared with the profits generated through migrant workers' sweat and blood.
There are reports that the State Council has just issued a circular Guidelines on Deepening the Reform of Income Distribution System. This is an encouraging beginning.
The author is assistant editor-in-chief of China Daily. E-mail: liushinan@chinadaily.com.cn
(China Daily 02/07/2013 page8)