Chinese pop star's freestyle becomes instant buzzword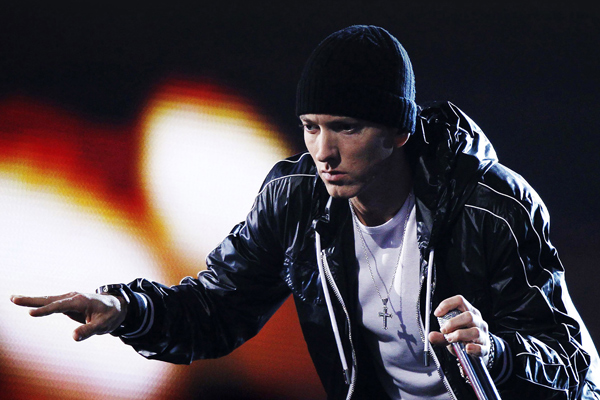 Marshall Bruce Mathers III, known professionally as Eminem, is an American rapper, record producer, and actor. Eminem is the best-selling artist of the 2000s in the United States. [Photo/Mtime]
Since the early 1990s, "freestyle" has come to be the widely used term for rap lyrics which are improvised on the spot.
The method of improvised rap was made popular by groups and artists such as Freestyle Fellowship and Eminem.
Now, "Do you have freestyle?" has morphed into other memes. Some internet users even adapt the buzzword into a variety of emojis, further promoting the use of "freestyle".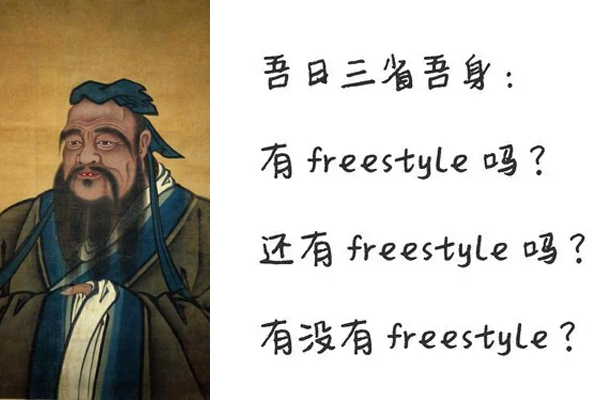 Confucius's saysings have been freestyled. [Photo/weibo.com]
For instance, one of Chinese ancient philosopher Confucius's well-known sayings about self-introspection is: "Every day I do self-inspection on three aspects: Were my suggestions to others betraying his own perspective? Was my conversation with classmates and co-believers not congruent with the facts? Or did I spread any idea without practicing it?"
Now, it has been reinterpreted as "Can you freestyle? Can you freestyle again? And can you be freestyled?" and has been mockingly knowns as the modern principles for daily self-inspection.
At the same time, some internet users have been inspired by the buzzword and consider it the new standard to live up to.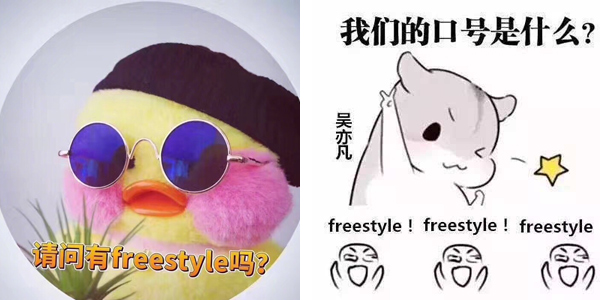 Some internet users even adapt the buzzword into a well variety of emojis, further promoting the popularity of "freestyle". [Photo/weibo.com]
"From now on, I do not care about what others say about me, good or bad, positive or negative, I am my own and enjoy my own freestyle," WeChat user Jiang Yuqiu wrote.
"I believe the essence of the buzzword is to go your own way regardless of what others say. When my idol Kris Wu first said it, many people ridicule him and doubt his legitimacy as a rapper. However, he later made a fantastic performance to smash rumors and prove his professional status as a rapper and a dedicated artist," Zheng Shaoqiu, one of Wu's fans declared.