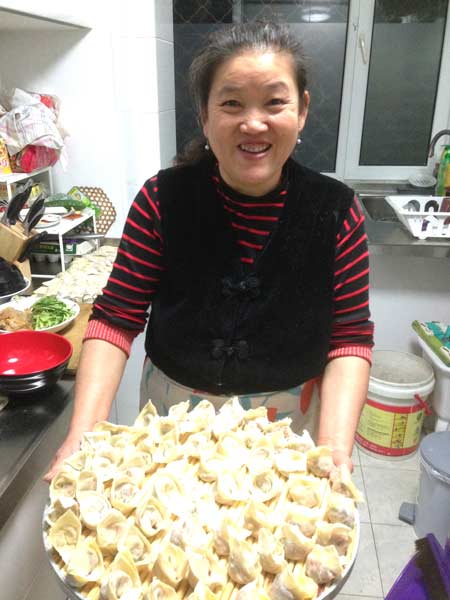 Tu Liu works as a housekeeper for a Beijing family and saves all her money to prepare for her son's marriage. Pauline D. Loh / China Daily
China is relaxing the policy of family planning of the past, which allows couples to have a second child if one spouse is an only child. For many, that is good news indeed, but for some, it has come a little too late, especially if the children are now of marriageable age.
In rural communities, a girl child was, and may still be, considered a burden because she will be married off and lost to the parents. Boys, however, meant the bloodline would be continued and that the family farm would gain another pair of hands.
But values are changing because of simple supply and demand. There are too many boys and not enough girls.
Girls now command a premium price in communities where the male-female ratio has become very one-sided, with more men searching for suitable brides.
Tu Liu, 50, can testify to that firsthand.
During the recent Spring Festival holidays, she went home to her village in Henan, her 26-year-old son in tow. Home in Henan in Central China is a small hamlet south of Zhengzhou, the provincial capital.
It is a small community where most of the residents are involved in farming sesame, groundnuts and corn, and Tu's family is regarded as one of the better-endowed, with about 17 mu (or a little more than 1 hectare) of arable land and a piece of property where they have an old family home.
She has been investing in gold, bought with savings from three years of working as a nanny for a Beijing family. The jewelry, she hopes, will give her an advantage when she goes home looking for a wife for her son.
"In our village, it is the custom that you give your future daughter-in-law five pieces of gold jewelry at the engagement. You need a pair of gold earrings, a necklace, a gold pendant, a bracelet and a gold ring.