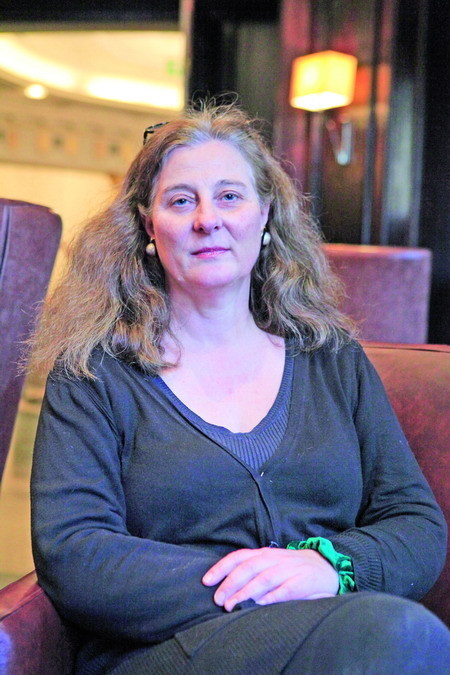 Princess Katarina says she is fascinated with the tea ceremony ritual in China. Provided to China Daily
A European princess has fallen in love with Chinese tea and is to become an ambassador for a Yunnan company producing the popular beverage. Cecily Liu reports.
Princess Katarina of Yugoslavia has loved drinking tea since she was a little girl, but she says visiting China for the first time last year opened her eyes to the true beauty of Chinese tea-drinking culture.
"What's quite interesting and fascinating is how you have the tea ceremony in China," the 54-year-old princess says between sips of fresh mint tea and hot lemon water at a hotel in London.
In November, the Chinese tea company Yunnan Dianhong Group invited her to visit its factory and tea plantations and to attend a tea ceremony.
In the Chinese tea ceremony, tea is used to heat the cup then that tea and its sediment are poured out. This process has always fascinated Katarina and made her want to understand more about such a novel way of drinking tea.
Unlike the British method, in which tea brews inside a pot for a relatively long time, Katarina now drinks tea at home the Chinese way, and has asked her friends to try it.