Grabbing crabs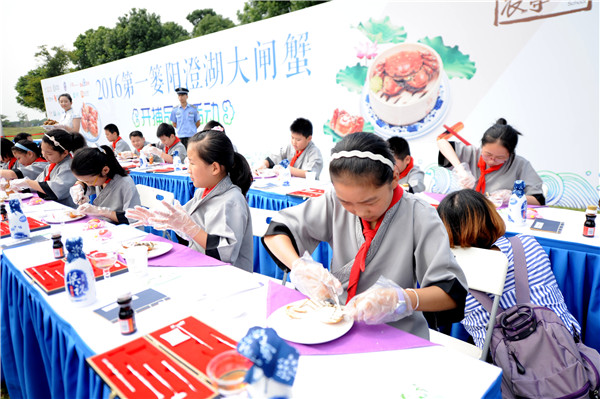 Schoolchildren and local residents gather at the lakeside to savor the first batch of hairy crabs coming from Yangcheng Lake on Sept 23. [Photo provided to China Daily]
"The price will be the highest in 10 years," said Zhou. "Part of the reason is that the water area available to farm crabs will be cut in half."
According to Zhou, the area will be cut from 2,130 hectares to 1,065 hectares by the end of this year. The local government is reducing the area to better protect the environment.
Yan Jinhu, secretary-general of the association, said that the lake will produce about 2,000 metric tons of hairy crabs this year, which can hardly meet the demand of the market.