Grabbing crabs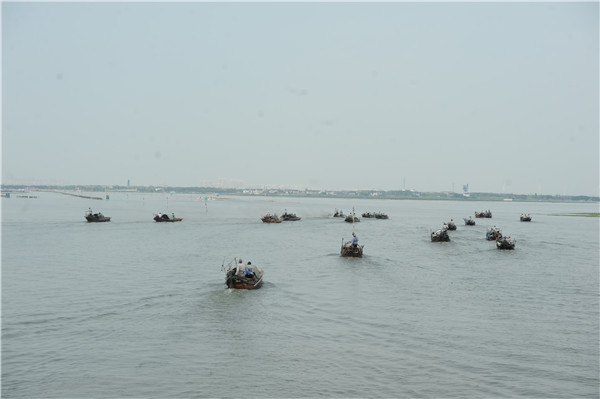 Fishing boats have been roaming on Yangcheng Lake for the seasonal harvest these days.  [Photo provided to China Daily]
"Also, stones on the bed are more slippery than mud. To move around, the crabs need to use more strength, which will help their muscles grow firmer and (make their meat) taste more delicious," he said.
A method to check whether a crab is harvested from Yangcheng Lake is to tilt a piece of glass with an angle of 30 degrees and see if it can climb to the top of the glass, according to Jiang.
"Only those from Yangcheng Lake that have firm legs can climb to the top," Jiang said.
However, he is not happy with the high price of crabs this year. Due to the many rainy days in summer, the crabs are slower and smaller, but the price almost doubles compared with last year.
On popular e-commerce platforms, a box of eight 250-gram crabs is sold for around 1,400 yuan. The smaller ones, weighing 100 to 150 grams, are sold for about 30 yuan a crab.
"Compared with my friends in Sichuan province, I should be happy with the price here," said Jiang. "They told me that a 30-yuan crab in Suzhou is sold for about 100 yuan there."
Zhou Xuelong, deputy director of the Yangcheng Lake Crab Industry Association, said that the output of the Yangcheng Lake crabs will be down by 15 percent this year, while the price will increase by at least 20 percent.