Shanghai-born Brit eager to bring olive oil to China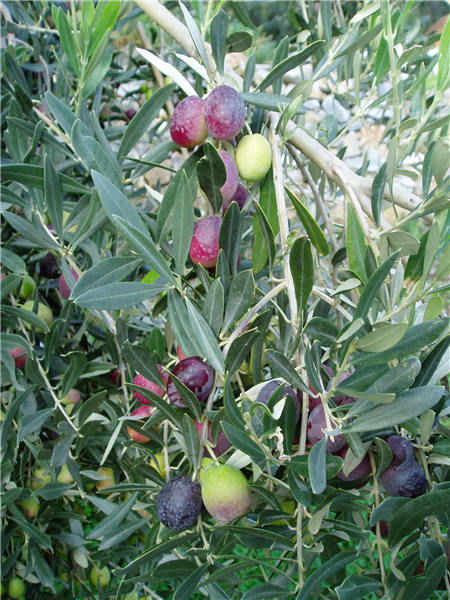 Photo Provided To China Daily
"I was immediately at home, in spite of the extraordinary changes," she says.
"What I discovered is the love for fresh food in China, because in China people buy food in the wet markets. If you want a fresh chicken, you can watch it being killed just before you buy it, and you know it is absolutely fresh," she says. "A good Chinese housewife would buy some food to cook for breakfast, and then she would later go to the market again to buy some food to prepare for lunch, and then the same for supper."
Pursuit of the freshest ingredients is in keeping with the philosophy of her latest venture, Avlaki, which makes olive oil by pressing the olives the day after they are harvested, and then bottles the oil a few weeks later.
The business was almost an accident. It started in 1996, when Wheen and her painter friend Deborah MacMillan pooled resources to buy a small ruin in Greece by the sea as an escape from the stress of their professional lives.
They found themselves sitting on a plot of land with about 800 olive trees, and inspiration struck.
They realized that these naturally growing trees were different from nearby olive-oil farms where trees are treated with pesticides and damaged by aggressive machine-harvesting.
"We took control of every aspect of production, harvesting the olives by hand, removing the blemished fruits and taking the rest to a clean mill in shallow crates to avoid bruising," Wheen says. The farm is strictly organic: Today the fields are abloom with lots of wildflowers and teem with wildlife, she says.
Recently, Avlaki started overseas distribution in Europe and the Middle East, and now exports account for about half of its sales.
Wheen made a homecoming trip to Shanghai last year to exhibit the olive oil at the Food and Hospitality China show for 10 days, as a part of a trade mission organized by UK Trade and Investment and the China Britain Business Council. Avlaki has also established a partnership with Shanghai based Mao Xi Trading, so Mao Xi will help to distribute its olive oil in China.
Discerning Chinese are very aware of the quality and safety of food, Wheen says. For her, it's also a chance to bring something good back to the country that gave her an appreciation for good food.
cecily.liu@mail.chinadailyuk.com