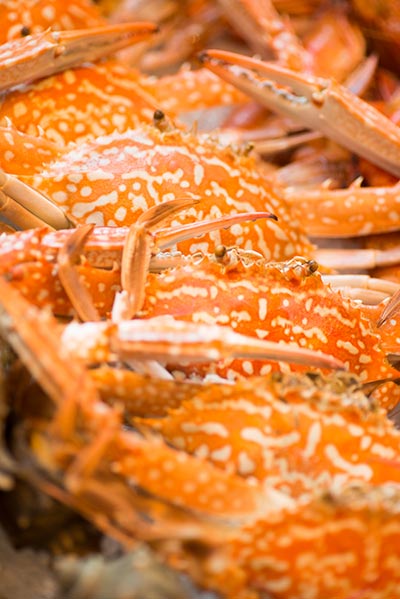 Restaurants provide qixi set menus for those who want to turn this romantic time into a celebration of both love and food. Photo provided to China Daily
The qixi menu features a sparkling welcome drink, a sumptuous seafood buffet with fresh oysters, lobster and other seafood delicacies, and a heart-shaped cake for two. Writing a memorable page in a romance costs 600 yuan per couple, plus a 15 percent service charge.
The hotel's other stylish restaurant 29 Grill, which specializes in high-quality seafood, beef, cheeses and a comprehensive wine list, is also a good choice for a romantic evening.
Its qixi set menu is filled with unconventional delicacies, such as seafood lollipops, sea-urchin in egg shell with smoked bacon emulsion and caviar, and grilled Australian lamb with goat's cheese and pecan ravioli. The price is 1,388 yuan per couple plus 15 percent service charge. For that you also get a lovely pink suitcase filled with macaroons that you can take home.
Roses are a well-known and popular symbol of love. This year, high-end desert kitchen Berko has cooked up ideas to make "roses" not only good-looking, but also tasty.
Its qixi-themed gift box is filled with 25 colorful low-calorie cupcakes resembling white, pink and red roses, in a variety of flavors, including raspberry, mango and chocolate. They are sweet and delicious, and sure to melt even the hardest heart.