Retired factory worker emerges as internet fashionista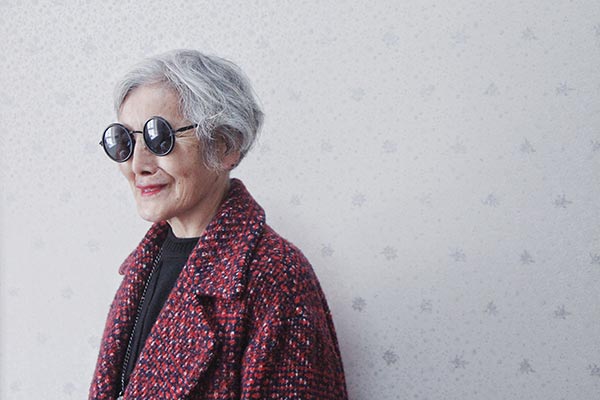 Huang Citong, a 74-year-old retired factory worker in Changsha, Hunan province, has changed people's stereotypes of old grandmas. [Photo provided to China Daily]
In one photo, she stands in front of a concrete wall wearing a short, white wedding dress and a necklace with five pairs of cherry dangling down. She holds her hands like a ballerina, with a caption reading, "wearing a dress, be my own princess."
"My grandmother is so beautiful and natural," Guo said. "She enjoys her dress so much that she even wears it to the supermarket."
Although the photos have made Huang one of the few senior fashionistas on the internet in China, she said shyly that she doesn't feel her life is any different before: "It's probably because the way I dress in daily life is very different from that in the photos."
In Guo's eyes, her grandmother is still the one who always loves the family in her own way. She would knit sweaters for her grandchildren and even prepared 10 sweaters for her unborn great granddaughter, "to finish these while I still can."
"The fashion photoshoot was a project to show my love for her," Guo said.
Recently she created an animated photo album to make Huang look like she was in Paris and space.
"I wish my grandmother could see the world and do what she loved," she said. "And I want to keep her company."