Retired factory worker emerges as internet fashionista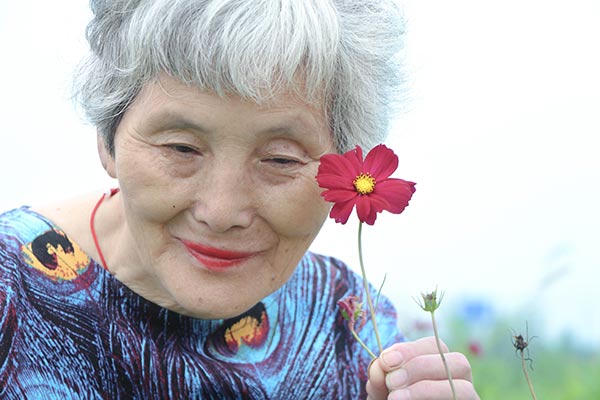 Huang Citong, a 74-year-old retired factory worker in Changsha, Hunan province, has changed people's stereotypes of old grandmas. [Photo provided to China Daily]
Huang never did a photoshoot before, so her poses were reserved and awkward. To help her grandmother relax, Guo chatted lightheartedly with her and snapped shots between conversations. After a few tries, Huang became more confident and eased.
The photos surpassed everyone's expectation. The dark bottom shirt with checkered black and white woolen coat added a layer of complexity and maturity to her fair skin. Huang's short, silver hair curled naturally at the sides of her round, black sunglasses. The final touch was red lips to bring out her sassiness.
Guo shared the photos on WeChat for her friends and family to see.
"They were surprised at first, especially my father," said Guo. "But later, everyone laughed and loved the creativity."
Huang enjoyed being young again, and also won many fans on the internet.
Her new fans wished for another round. Just months later, Guo and Huang were planning a second photoshoot. This time, Huang tried dresses and suits that she never worn before.
Surprising to her granddaughter, Huang would come up with new poses to go with her outfit.