Eye on the teen market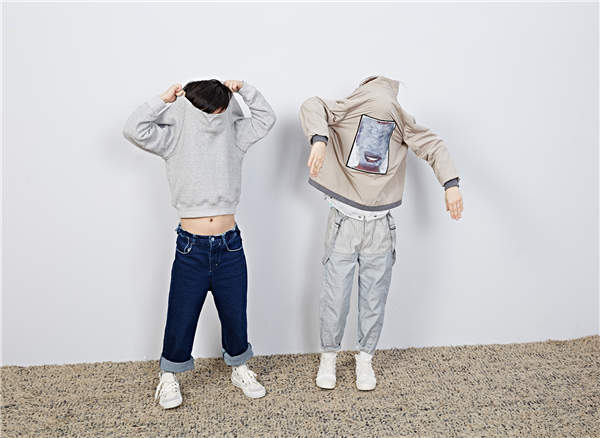 Young models wear creations of Pomme de terre.
Li says that when she created jnby by JNBY she had her own children in mind.
Li, who has an 8-year-old daughter and a 6-year-old son, says: "I was looking for clothes that were easy to wear, easy to wash and affordable for children, but I couldn't find anything in the stores."
The daughter of a mathematics teacher, Li was born and raised in Hangzhou, capital of Zhejiang province.
She studied chemistry in Zhejiang University before working in a small chemical company for two years. She later left the company to pursue her passion for fashion, first doing apparel trading and then founding JNBY in 1994.
The brand soon made a name for itself with its artsy, minimalist style and natural, innovative fabrics, a reflection of Li's interest in both fashion and art in general.
A modern art collector, Li is a regular visitor to arts districts in Beijing like Caochangdi and 798.
Meanwhile, the company has expanded from womenswear into menswear. It also has a furniture brand called Beilunji.