Yoga pants the new jeans this summer
Suddenly, walking in gym clothes on the street has become the new fashion across the world. If you run across women in yoga pants and gym gear during brunch or grocery shopping, they may not be heading to the gym - they might just be following the latest trend.
The Rio 2016 Olympics is in full swing, and nothing says your passion for sports better than a glamorous athletic look. Let's take a look at some of the examples of how to wear gym clothes and look stylish and fashion-forward.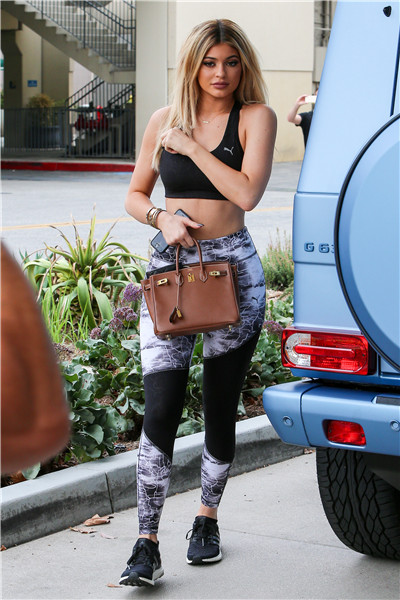 Kylie Jenner walks to a mall in Los Angeles on Sep 10, 2015. [Photo/VCG]