David Bowie is the new face of Louis Vuitton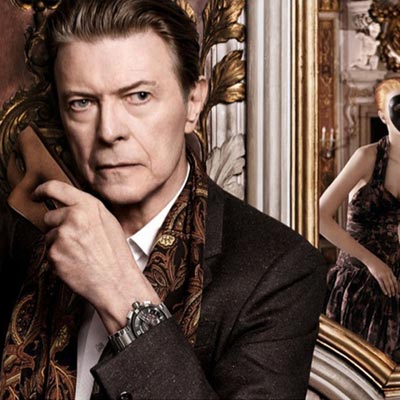 David Bowie [Photo/Agencies]
David Bowie has been unveiled as the new face of Louis Vuitton.
The 'Heroes' singer is poised to star in a new TV advert for the luxury fashion brand where he will be seen playing the harpsicord in Venice and will appear opposite model Arizona Muse.
The three-minute film is set around a masked ball as part of the French fashion house's 'L'Invitation au Voyage' campaign.
'I'd Rather Be High', one of the tracks from Bowie's first album in 10 years, 'The Next Day', will provide the soundtrack for the video.
In the recording, Muse lands in Venice's Piazza San Marco on a hot air balloon and is serenaded by Bowie in a palazzo.
A spokesman for Louis Vuitton told The Times newspaper: "David Bowie is an iconic artist.
"He was seduced by the role we asked him to play and by the idea of re-orchestrating the song I'd Rather Be High."
The advert will be available to view via an app on November 7 and screened during 'Homeland' on Channel 4 on November 10.
A print campaign in which Bowie will co-star alongside the brand's Vivienne bag and Tambour Evolution watch is also planned.