Artist paints her dreams, plants in vibrant spring colors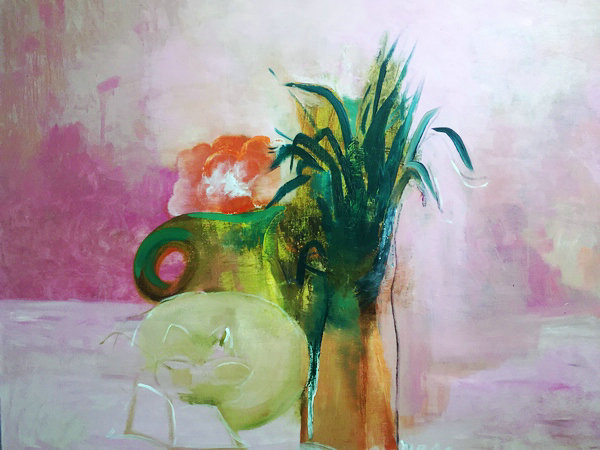 Jiang Jing's oil painting. [Photo by Li Hongrui/chinadaily.com.cn]
Feeling good as a woman
Though such works have a strong feminine tone, Jiang said in a 2008 interview that great artists should create works without distinctive gender features.
However, when being asked if she still had the same idea now, the artist holds a different view.
"At that time, I was still young and felt confused about my gender identity, especially as a woman. I didn't want my work to be judged by my gender," Jiang said, "Now, I've become mature and feel good being a female artist."
To her, the more important thing is to paint and freely express her inner feelings.
Femininity didn't hold her back creatively. Instead it accentuates her works, as they were praised by artist Zhu Jiuyang as "expressing a spiritual sensitivity."