Artist paints her dreams, plants in vibrant spring colors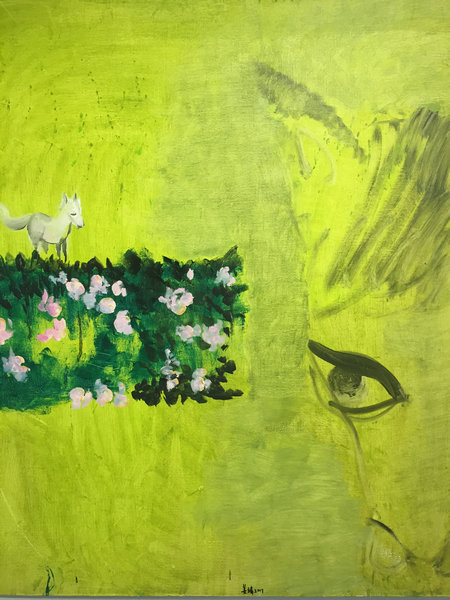 Jiang Jing's oil painting. [Photo by Li Hongrui/chinadaily.com.cn]
With the passing of the 19th solar term known as the Start of Winter, the coldest season of the year is upon us.
As always, winter means blowing winds, falling leaves and a world dressed in simple black and gray.
On the streets of Beijing, only curled Chinese roses and their withered red petals can remind people of the past colorful seasons.
Yet, the colors of spring can be found once again.
They are in painter Jiang Jing's art, featured at her recent exhibition titled Lyric Suite.
On her canvases, there's a half dream and half real world. A little horse stands on flowers in a bright green world. Red colors infuse pink and rosy ones. A little girl cuddles a horse.