Heart of the matter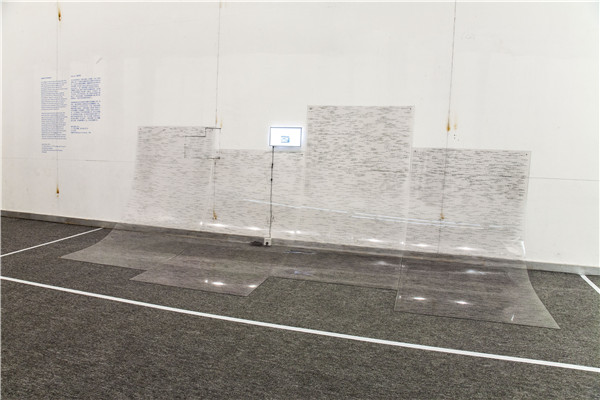 Email Trek, an installation by Chinese artist Xu Wenkai, is on display at the Beijing exhibition Heart of the Tin Man. [Photo provided to China Daily]
An ongoing art show in Beijing sheds light on the importance of human emotions in our tech era. Xing Yi reports.
A dozen artists are presenting an exhibition by simulating sight, smell, touch and sound at the M. Woods Museum in Beijing.
Running from July 1 to Oct 8, it is titled Heart of the Tin Man, and reveals alternative modes of creativity and expressions.
The curator of the exhibition, Huang Xufu, is also a co-founder of the museum.
Huang, 23, has just graduated from the University of Pennsylvania in the United States. On the opening night of his first curated show, he was busy showing people around.
The idea of the show came after he met one of the artists whose work is on display.
"During one of my visits to Austine Lee (the artist), he spray-painted an image of me while I was 'glued' to the phone," Huang says. "I look like a 'tin man' in the painting."
Speaking about the concept of "tin man"-the show's theme, Huang says technology enables people to share information quickly and freely and everyone has a wider access to information and a chance to be heard. But at the same time, it's eating up people's lives so much that they have stopped paying attention to real things, such as their emotions.
British artist Gillian Wearing showcases her project Your Views, which she put together after inviting people across the globe to upload onto her website short video clips taken from windows.
It is "the largest collaborative film ever made", says Wearing.