Photographer's ink painting-style photos to be displayed in Beijing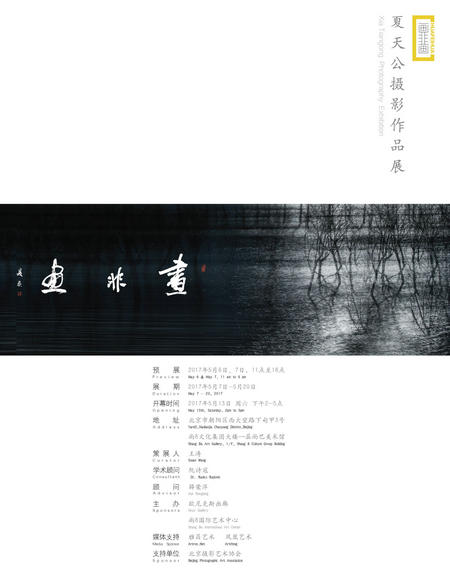 Poster for the exhibition. [Photo provided to chinadaily.com.cn]
An exhibition featuring photographer Xia Tiangong's photos will be held at the Shang 8 Art Gallery in Beijing from May 7 to 20. A preview for the show will last from May 7 to 8.
Xia's soft and poetic works bear a style of traditional Chinese ink painting. Traditional Chinese culture in fact strongly influenced his photos as well. Finely clipped and printed on Chinese paper, these photos echo Xia's hobby of antique collection.
Critic Rasko Radovic said Xia "extracts the very idea of the sceneries" with his magical camera. In his eyes, Xia made the sceneries look "more real than they are in reality".
"Xia's unusual art could be called a Chinese water-and-ink painted with a camera instead of a brush… I was amazed to find out in these photos taken from life, the same regular, geometrical shapes of the trees in the paintings of Lin Fengmian that one would be inclined to see, if not as imaginary, than as a bold stylization of living forms," Radovic said.