Female participants provide character to joint art project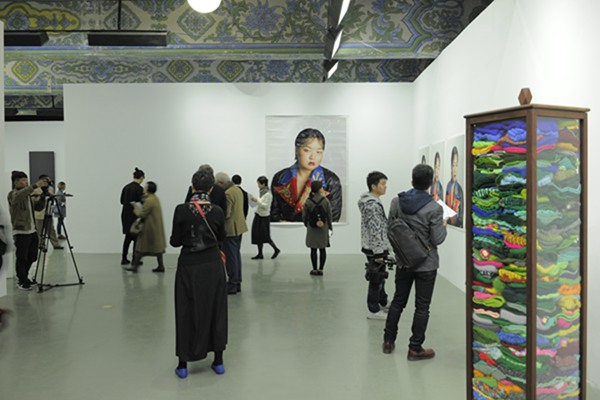 Finalists of the Yishu 8 Prize show their works in Beijing. [Photo/China Daily]
The nomination of three young female artists for the Yishu 8 Prize, a project funded by philanthropists from China and France, is reflective of changes in Chinese society and art circles, according to the award jury.
The jury comprises museum directors, curators and artists from home and abroad.
The finalists' ongoing exhibition, titled As the Story Goes, started on April 8 in Beijing and displays installations, videos, sculptures and photos by Zhang Ruyi, Hu Yinping and Cao Yu, all of whom were born in the 1980s.
Xia Yanguo, the show's curator, says huge changes have taken place in China's contemporary art scene in recent years, especially seen through the evolution of both artists and audiences.
Zhang, an artist from Shanghai and the winner of the prize, focuses on materials with industrial significance, such as concrete, tiles and bricks, to demonstrate human emotions that can't always be described in words.
Fellow artist from Beijing, Hu, mainly discusses the subject of identity in large photos of herself copying strangers' dressing styles that she found online.