Replica of ancient masterpiece carved from 18-meter redwood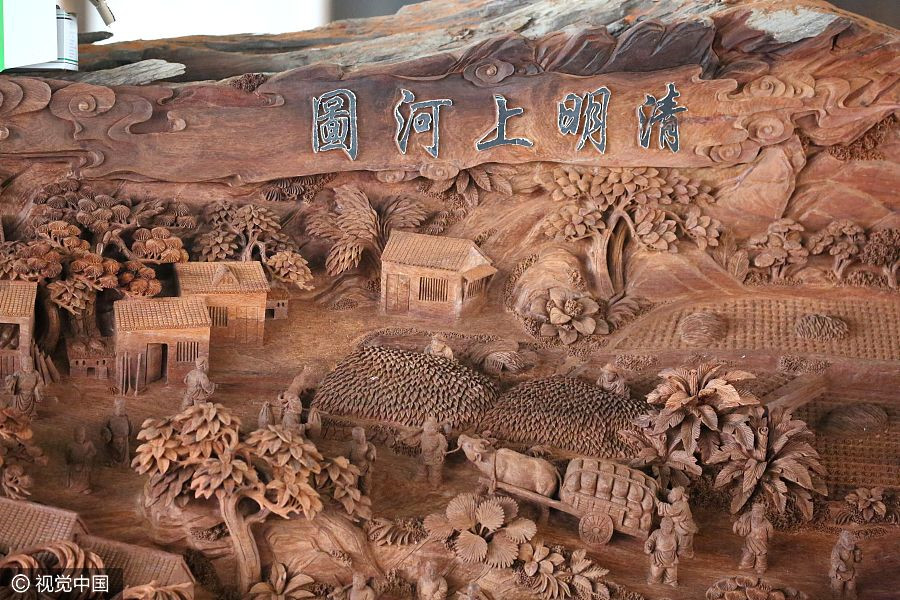 A redwood carving of the ancient masterpiece, Riverside Scene at Qingming Festival, was unveiled in Nantong city, East China's Jiangsu province, April 9, 2017. [Photo/VCG]
Riverside Scene at Qingming Festival is one of the 10 most famous ancient Chinese paintings, which was created by well-known painter Zhang Zeduan of the Northern Song Dynasty (960-1127) and long-crowned as China's top art classic.
The painting is more than 500cm long and over 20cm wide, and features vivid scenes of people's lives from various backgrounds in the dynasty's capital at the time, Bianjing city, today's Kaifeng city, Henan province.
It took seven years to finish the replica, which is 18 meters in length and weighs more than 20 tons.