Home / World / China-Europe
Panda cubs move to Dutch palace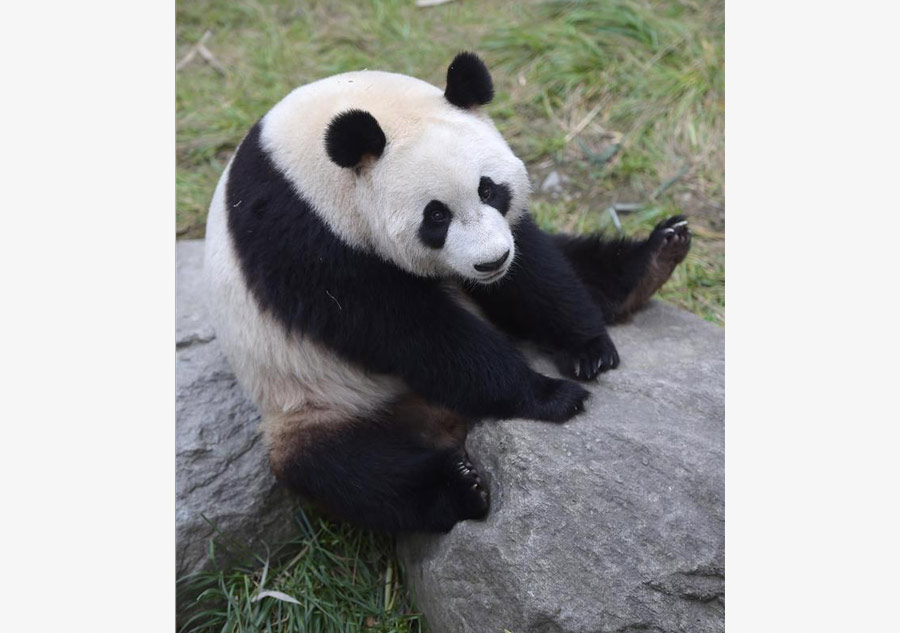 Photo taken on April 10, 2017 shows giant panda Xing Ya in the Wolong National Nature Reserve, Southwest China's Sichuan province. Two giant pandas Xing Ya and Wu Wen, left for the Netherlands on Tuesday. [Photo/Xinhua]
A pair of Chinese panda cubs will arrive in the Netherlands on Thursday morning Beijing time and stay there for joint scientific research and breeding for 15 years.
Brought up in the base of China Conservation and Research Center for the Giant Panda in the Wolong National Nature Reserve in Wenchuan county, Sichuan province, Xing Ya, Male, and Wu Wen, female, are both 3 years and 8 months old.
They will board a Dutch plane in the Shuangliu International Airport in Chengdu, Sichuan province at 2:35 pm on Wednesday and arrive at Amsterdam Airport Schiphol at 1:05 am on Thursday.
Xing Ya likes climbing trees while Wu Wen is gentle as a "girl," said Hu Zhengquan, a keeper in the panda center.
"Xing Ya has a big appetite and feasts on 40 kilograms of bamboo, 5 kg of bamboo shoots, 500 grams of carrots and 100 g of apples a day. He can finish his food long before WuWen," Hu said.
Both cubs will live in Ouwehand Zoo in Rhenen, a small city with about 20,000 people in the Netherlands.